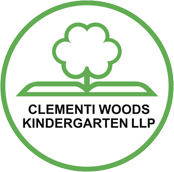 "Just like her elder sister who graduated from CWK a few years back, Victoria enjoyed her kindergarten years very much! We especially appreciate the extra effort the staff put in during the pandemic to ensure the kid's safety as well as the quality of learning, the new programmes such as EP, FFF and Literacy Day, improved communications with parents through Telegram, and certainly better food menu. "
Parents of Huang Xin Victoria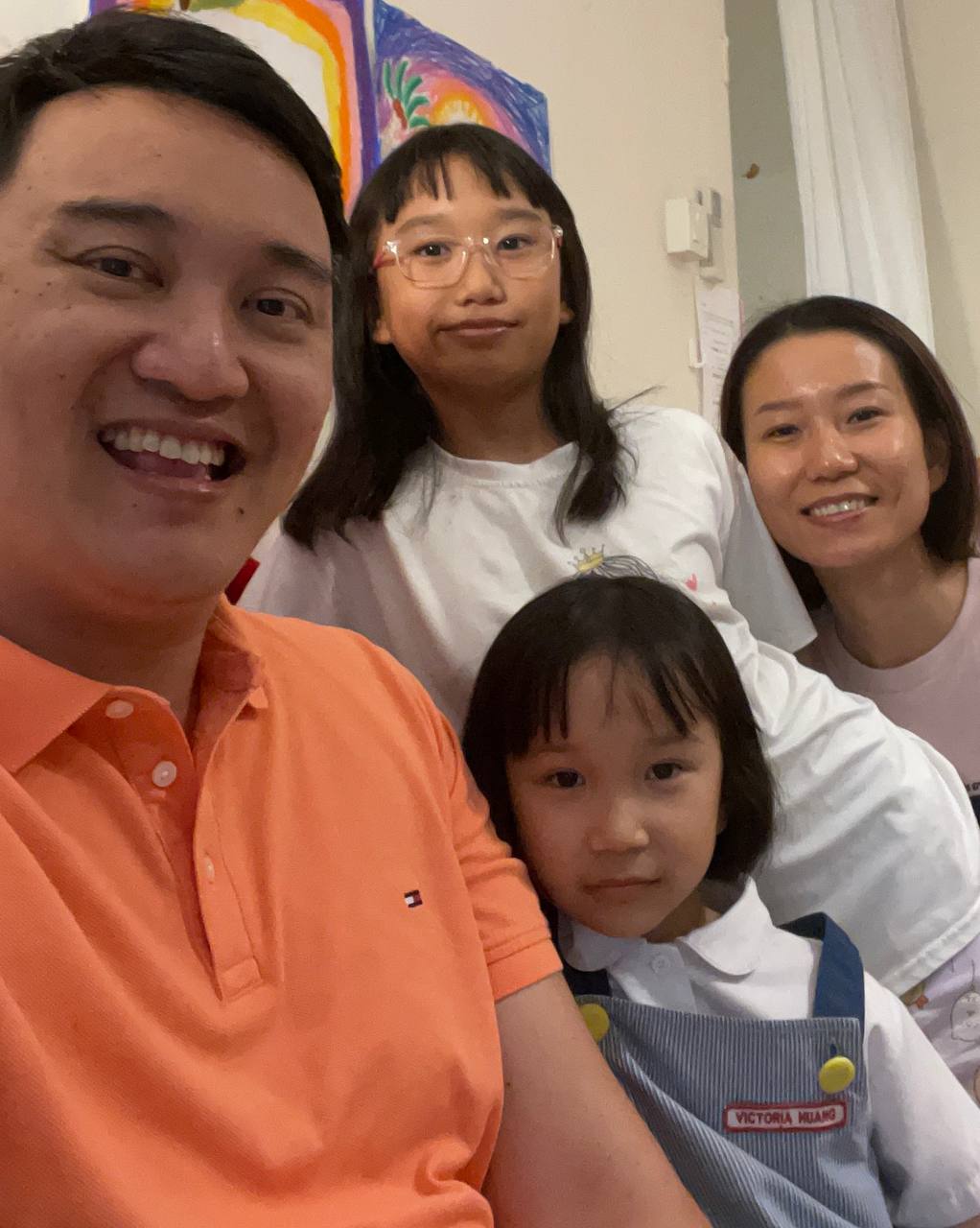 "Thank you teachers for developing a wonderful and rich curriculum to encourage discovery and learning in a fun way.
In terms of personal development, Ci En started off as an introvert and she was very shy to make new friends. After attending CWK, she has opened up and made significant improvement in her communication with others.
She is always excited to share her interesting experiences in school.
Thank you once again for nurturing Ci En, and preparing her well for primary school journey."
Parents of Tok Ci En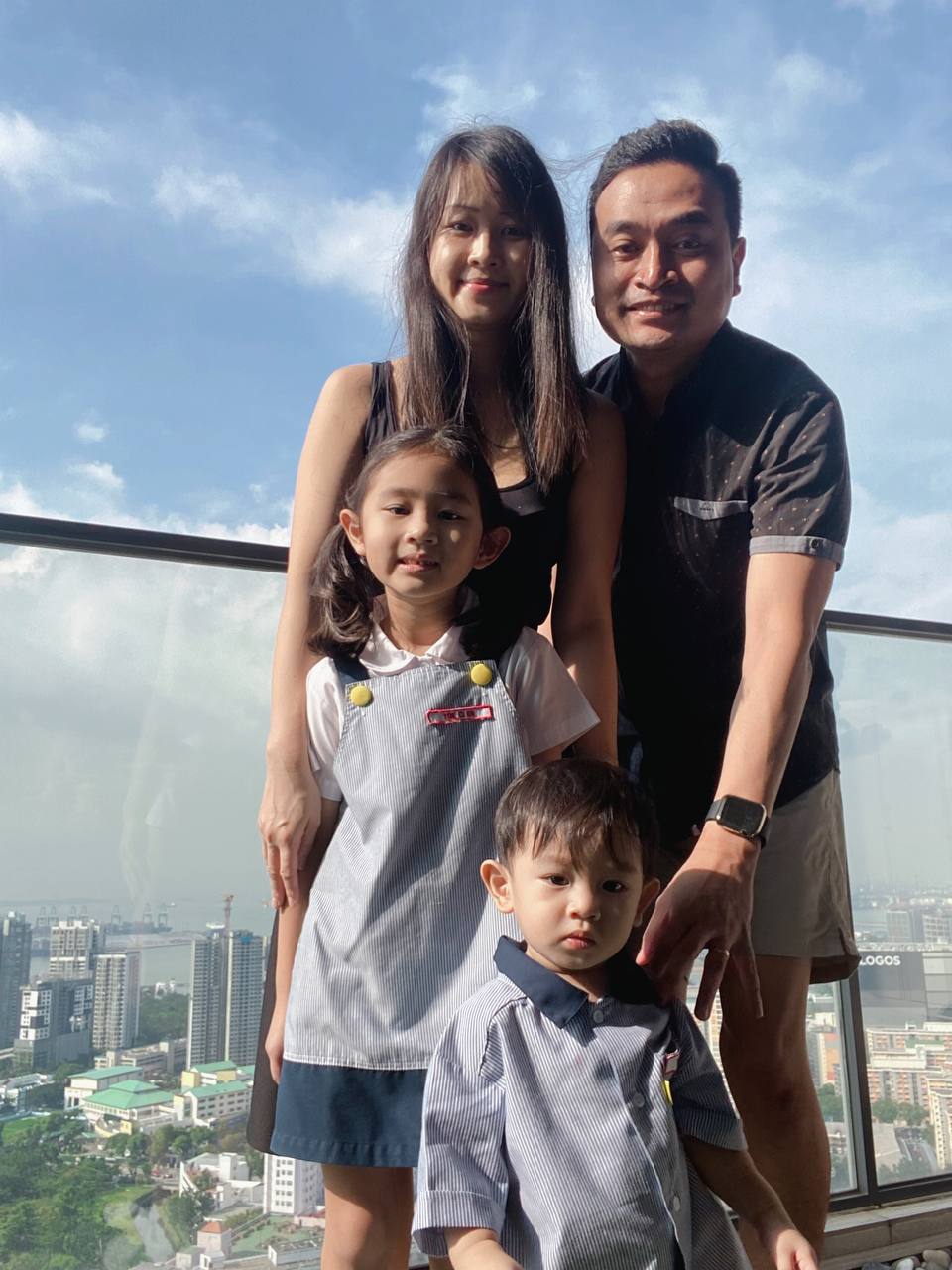 "Throughout Joshua's four years in CWK , he has been nurtured in the following ways :
1. Physical Development: Through the PE lessons, he is given the chance to exercise and strengthen his muscles.
2. Social and Emotional Development: Through the many new initiatives and projects done in EP, he has learnt how to overcome challenges. Through the interactions with his class teachers and friends, he has learned to be more confident, caring and cheerful in his disposition.
3. Cognitive Development: He has learnt many new things of the words (eg. Dinosaurs, Salamanders etc). He has also deepened his learning and knowledge of English, Chinese and Math."
Parents of Joshua Tham Zhi Xian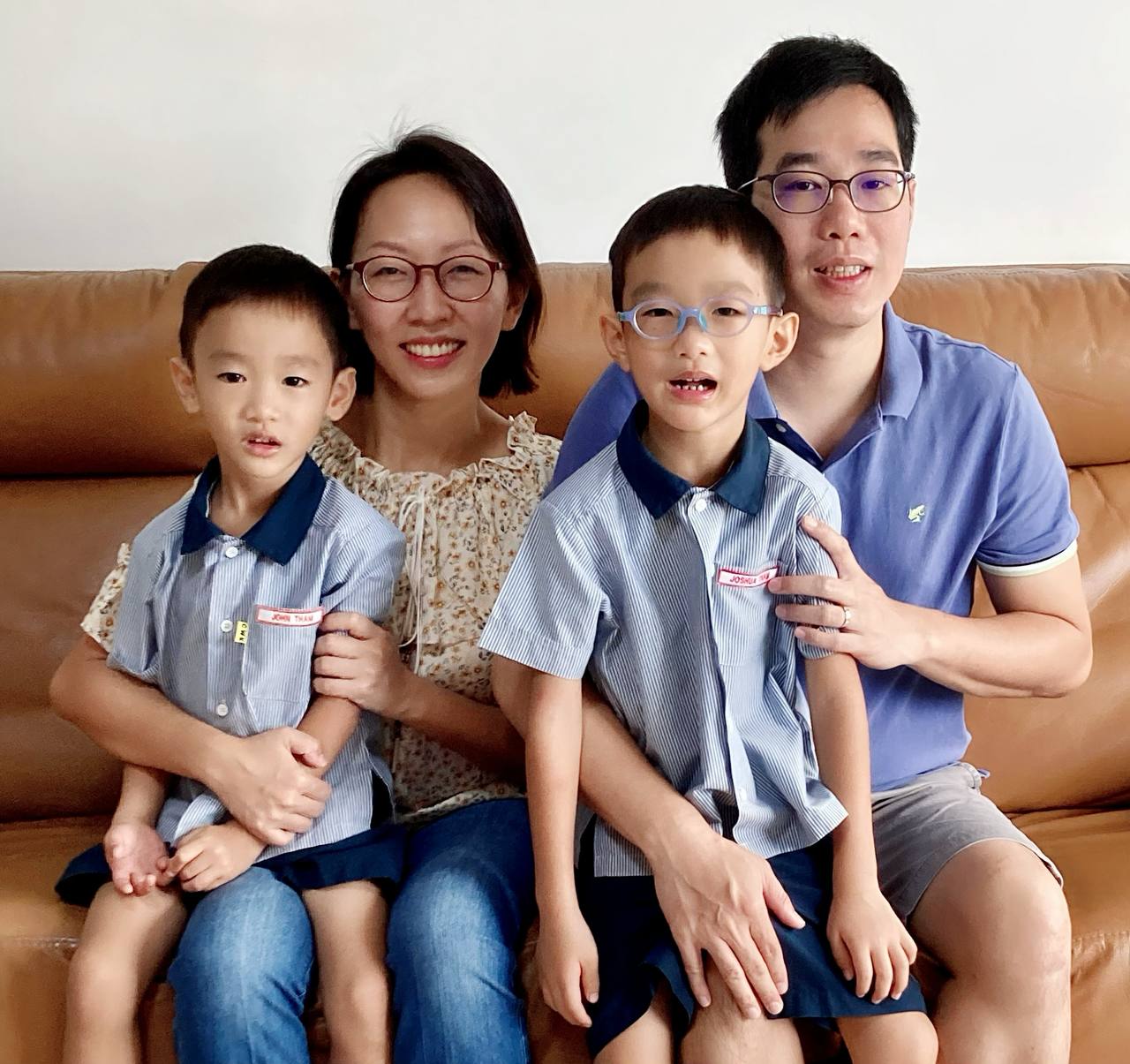 "We are thankful for all the teachers and staffs at Clementi Woods Kindergarten for the past 4 years my child is with the school.
Each one of you have made school enjoyable and has enriched my child's life greatly. Both the extended program and the normal curriculum keeps her engaged with interest and structured learning.
Thank you Mrs Christina for your wonderful bible stories and lovely worship songs.
Thank you Mrs Chua, the Principal for leading and guiding your team.
We pray that the school will continue to flourish and continue to nature and impact more young lives."
Parents of Petra Wong Yun-Yang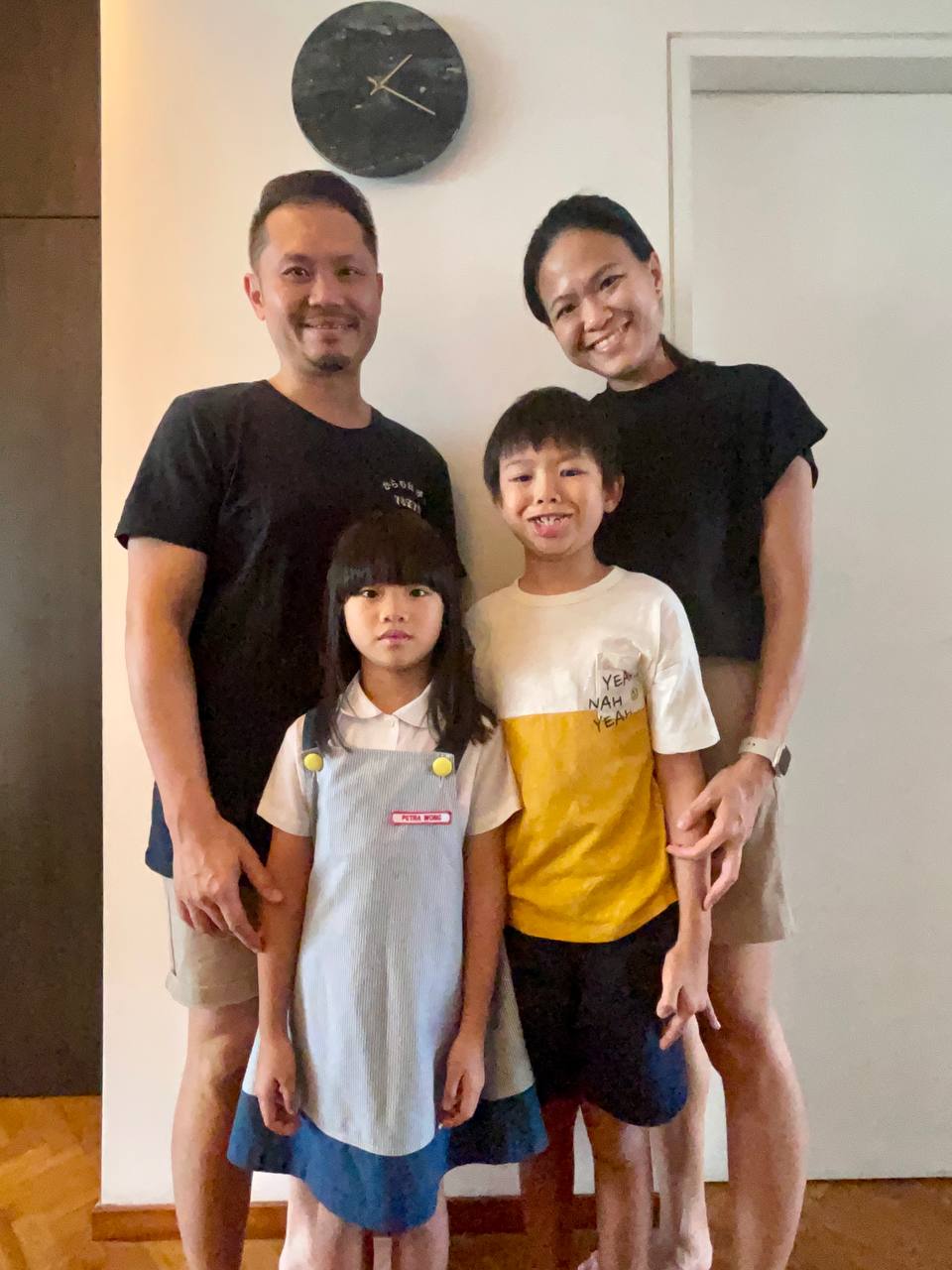 "Ted has been attending school every since day 1 (N1) and has never missed any lesson except during the Covid19 lock down.
CWK has nurtured Ted to build resilient, honest, creative, taking responsibility and respect himself and others. Most importantly, CWK provides an environment of care where the students felt happy, love and care.
"Educating the mind without educating the heart is no education at all" Thank you all for caring and loving Ted!"
Parents of Goh Zen Yang, Ted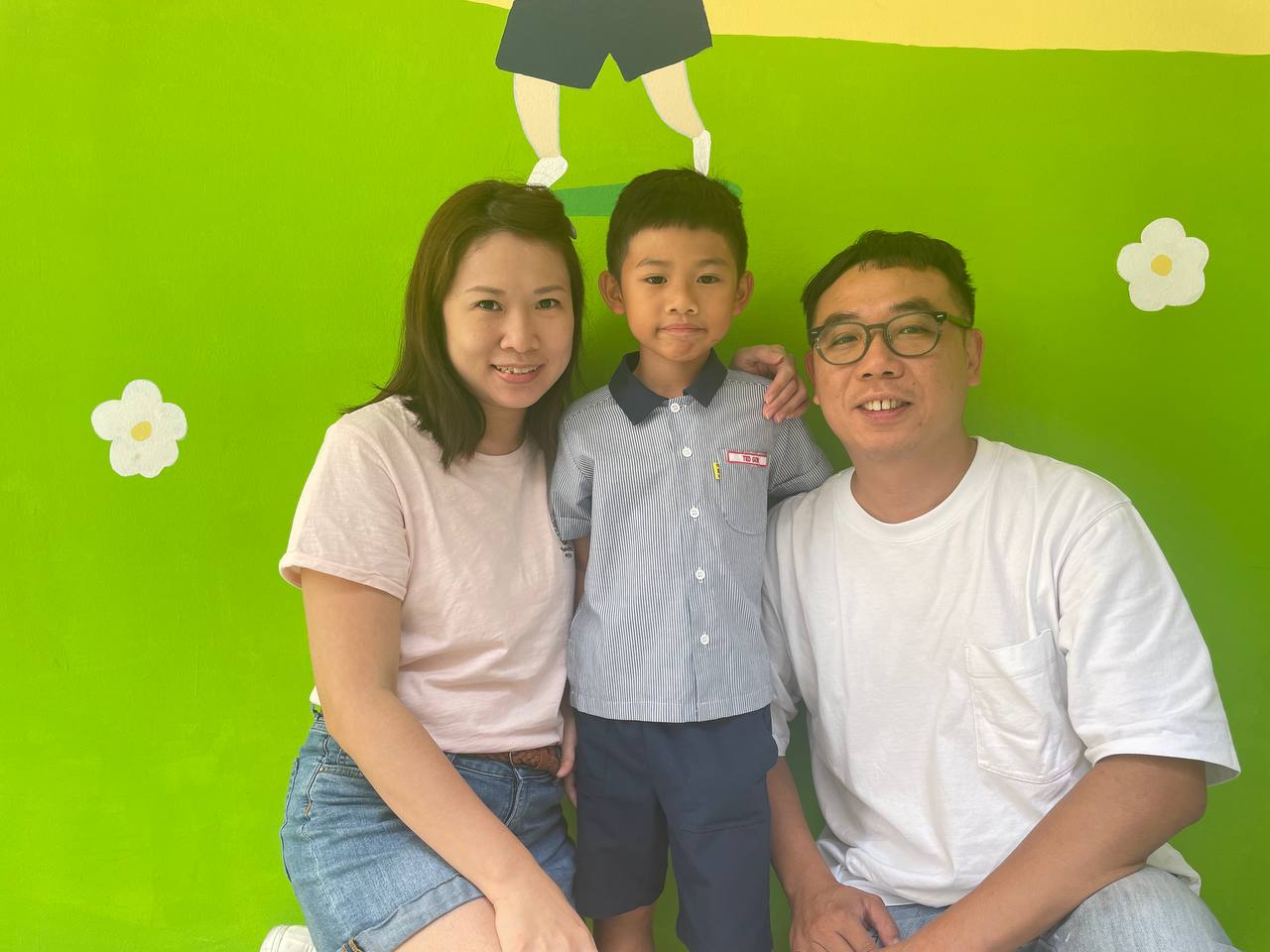 "Throughout the 4 years in Clementi Woods Kindergarten, I can see that my boy is getting more mature and enjoy going to school.
The grow from a young boy who does not likes to attend school to a kid who always looks forward to attend school.
He will share with us what he had learn in school, e.g. seven continents in world map to the Tembusu tree that can be seen on our $5 notes.
Thank you CWK for nurturing my kids to get him ready for his primary school journey in a few months time."
Parents of Tay You Ying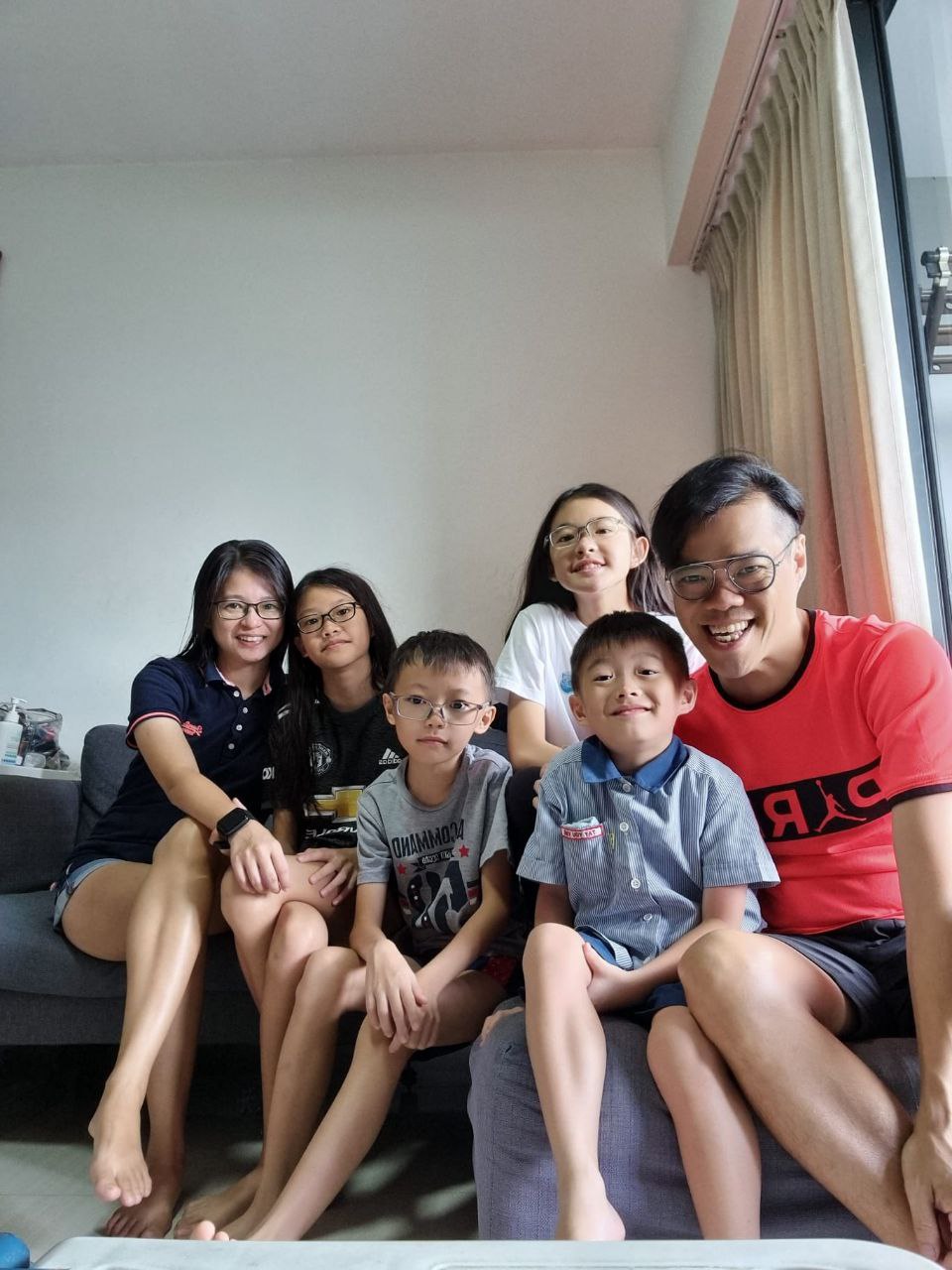 "Johan likes all the teachers from CWK. He respects the teachers a lot.
We are so glad that we found this school. He learned about Jesus and he also learned to care about others and old people.
We appreciate your effort to help him memorize the bible verses.
Thank you teachers for your hard work."
Parents of Johan Sylwanus Devadasan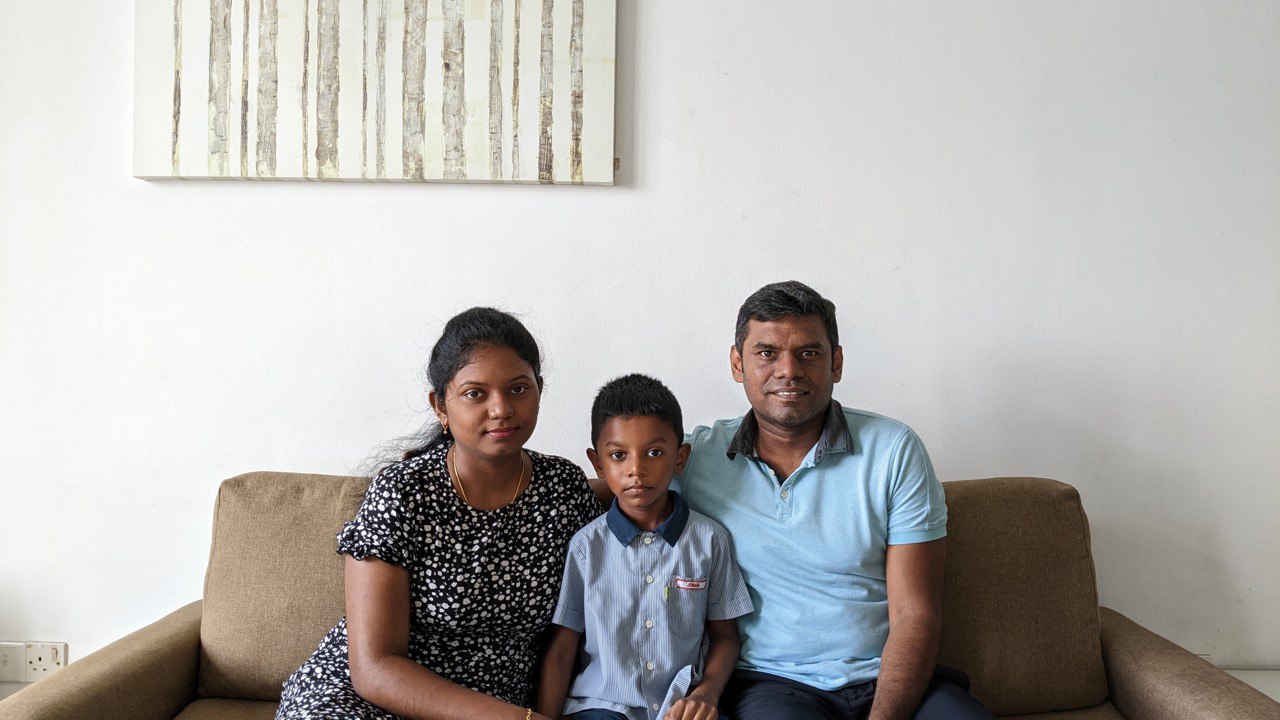 "First of all, I would like to extend a very heartfelt thanks to evert staff in school, be it Mrs. Ong who is always so sweet and welcoming every morning, Mrs. Christina who always facilitates parents around and teaches student's bible knowledge, the lovely nutritious food prepared by Aunties, and of course to Mrs. Chua for daily prayers and for the well-run school.
Special thanks to Teacher Claudia (Elias' N1 teacher), Teacher Erica (Elias' K1 teacher), Teacher April, Teacher Betty , 陈老师 and 蔡老师 for their dedication in teaching pre-school kids. Elias has flourished under their care and is a happy, chatty and confident boy.
He was observed to have some slight lisp and certain dyslexic symptoms but with early intervention, we should be able to correct it.
He enjoys school very much and always tells us about the yummy food he has eaten in school.
I sincerely would recommend Clementi Woods Kindergarten to anyone looking for an excellent kindergarten. I only wished there were more levels after K2, Elias will certainly miss all of you very much. Thank you for the wonderful job, well done teachers!
God bless all of you ♥

!"



Parents of Elias Bek
"I would like to thank you to all the teachers and staffs at CWK for nurturing Melanie over the past 4 years.
CWK has played a vital role in the growth and development of Melanie. The school curriculum impacts important value and instills characters in the children through daily teaching.
The teachers do a good job in nurturing the children's through their virtues and values education. All the teachers and staff are really passionate in what they do everyday, all the warm greet make us enjoy the school day.
Thank you for all the loves and care that you all given to Megan and Melanie."
Parents of Chua Melanie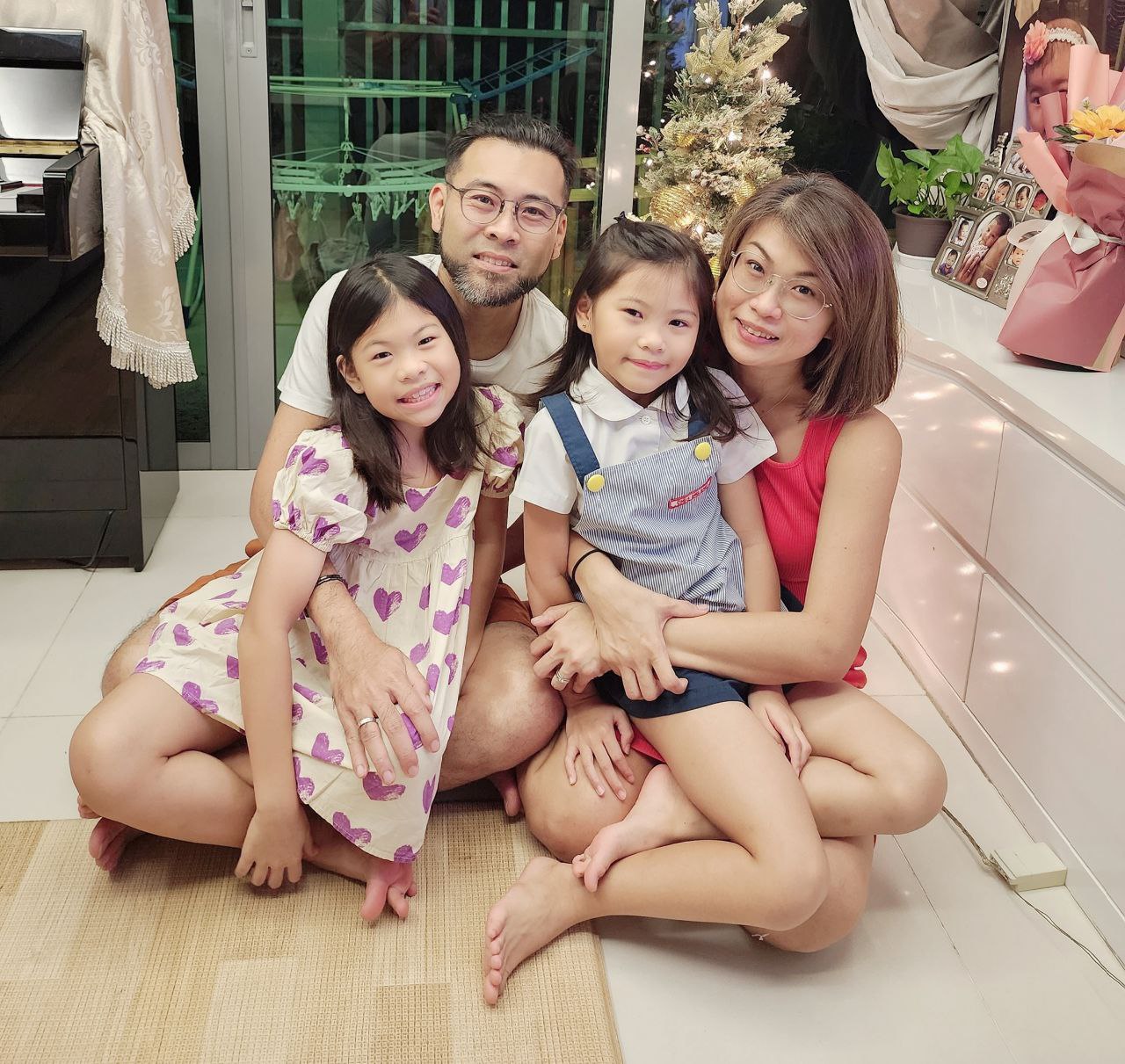 "We loved the spacious school compound with indoor & outdoor function. Our child always looked forward to new activities and events that are well-planned and communicated with us.
We truly appreciated the time & effort of school admin and teachers for executing the events, taking pictures and videos so that we don't miss out our little ones' life in school!
We thanked the teachers for the kindness and patience! Yu Han frequently shared with us the happenings in class and always like the art and craft activities, even at home!"
Parents of Cheng Yu Han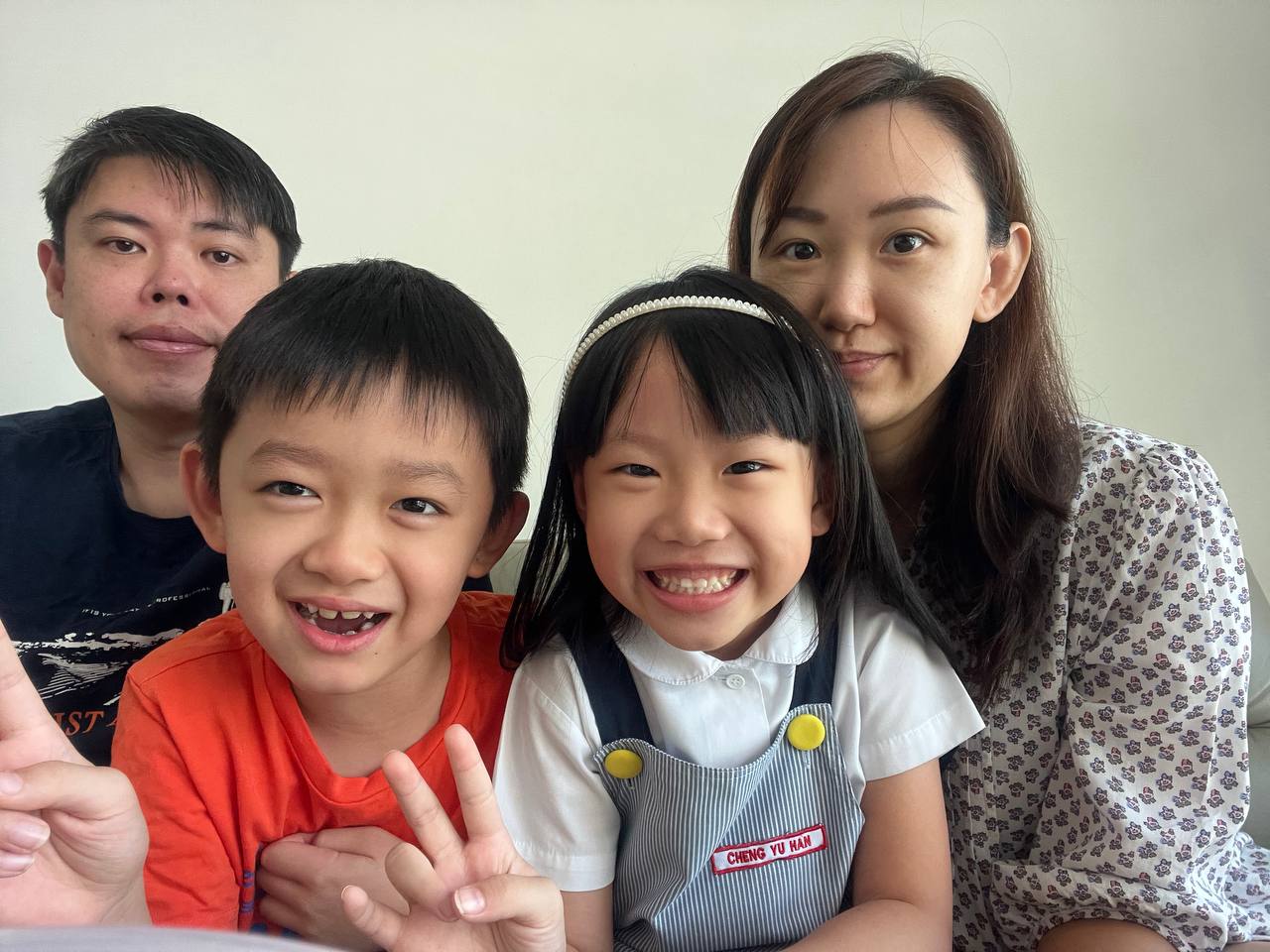 "I'm thankful for the school's balanced curriculum, sharing of God's word and interesting & enriching lessons.
I'm also thankful for patient and nurturing teachers who love the children they teach, and who make the effort to plan meaningful and interesting lessons.
Many of them bring in current affairs and general knowledge which my kids love to share at the dinner table.
Thank you CWK for letting Daniel have a fun and memorable 4 years."
Parents of Daniel Lim Heng Yi
"Words cannot express how grateful we are for this kindergarten.

From the memory verses, to the singspiration every morning, to the storybook on loan and the very fun activities like Fun Fantastic Friday (FFF) & Literacy Day, going to school isn't mundane. In fact, the whole family looks forward to Zion going to school!
Thank you for the care and concern from the morning greeting at the school entrance to the support on Telegram and the teachers taking time to get to know him better. Clementi Woods Kindergarten teachers and admin staff are really super! We didn't expect to receive a Good Kid notice in the mail or a care pack / card during our Covid infection.
Zion detested spelling and show & tell in the beginning and he still needs a lot of encouragement. We are thankful that the teachers are understanding and continue to make him feel comfortable doing something he isn't used to.
We are also delighted to hear him give thanks for the food in Mandarin!"
Parents of Zion Koh Ji He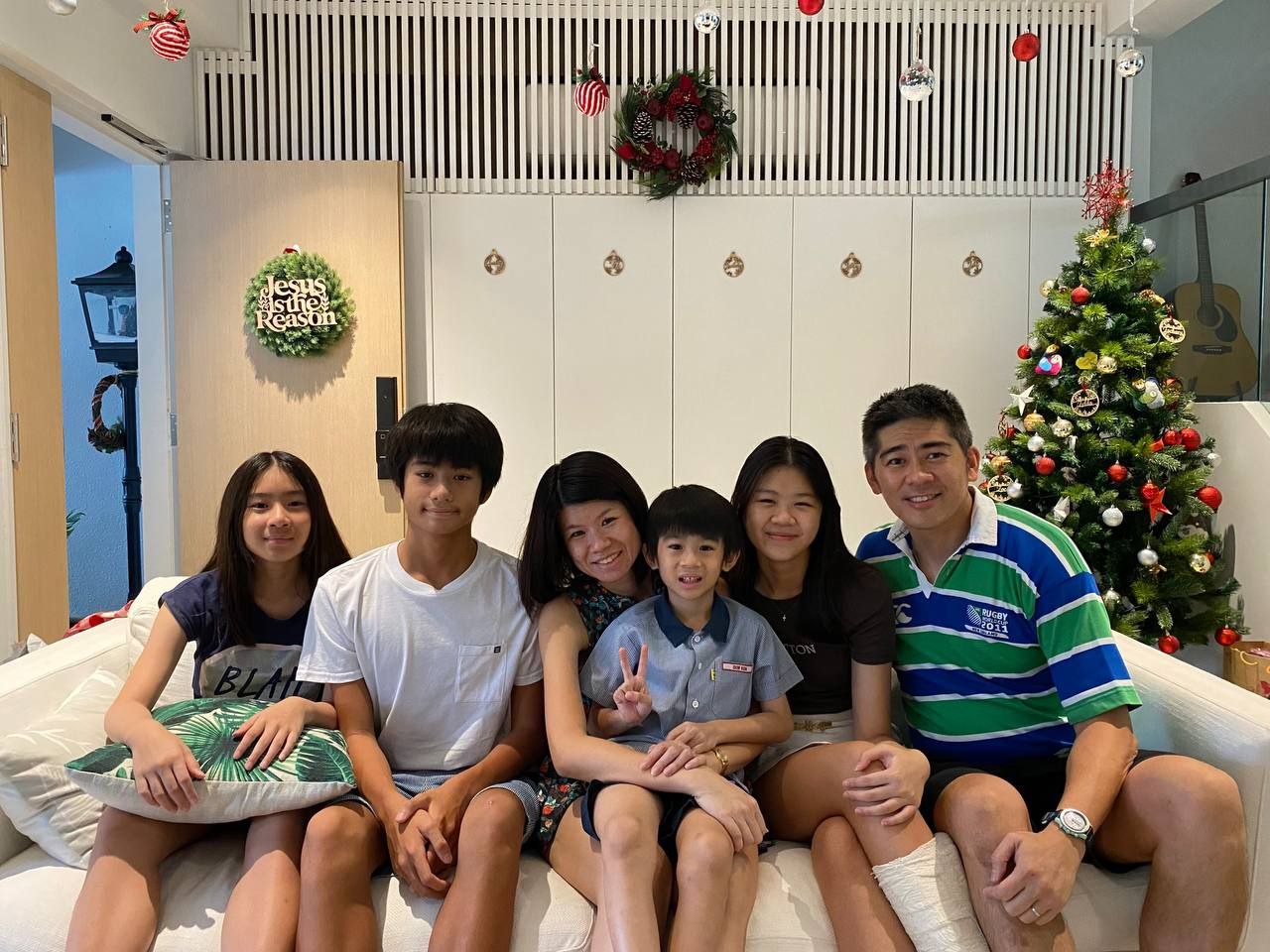 "We are blessed to have known and sent all of our kids to CWK. Quinn is our third and youngest child abd she loves going to school at CWK. Throughout the years she has grown into a happy and smart girl who loves to share with us what she has learnt from school. She loves to sing and definitely loves to retell stories that she hears from her teachers.
Teachers and staff have been fantastic. We love your teaching structure and approach. The attention that you give to every child, as simple as greeting them by their names every morning is really meaningful to us. We can see all teachers and staff are really passionate and pouring their heart and soul into daily lessons. We thank you sincerely for caring so much. All of us, especially Quinn will miss CWK so much."
Parents of Quinn Lee Ai Shan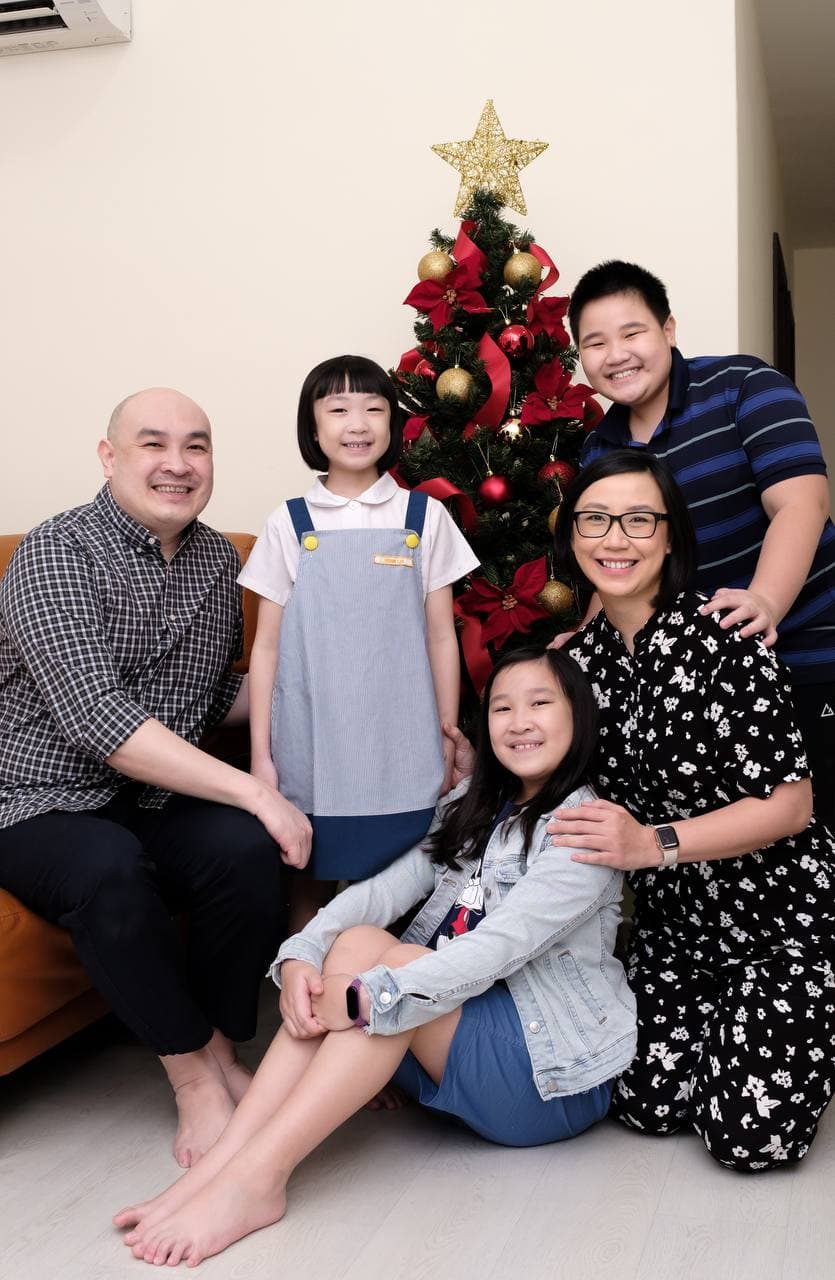 "First, we would like to thank all her teachers (Mrs Chang, Teacher Bee Lay, Teacher Lydia and all the Chinese teachers) who have helped in grooming up Sowbaranika. We strongly believe that all the staff of Clementi Woods Kindergarten are very kind and motivating thus we opted for the same school for her sister without any hesitation. We hope the morals she learnt in school will be helpful for her in the coming years. Thanks.
Parents of Sowbaranika Sankarabala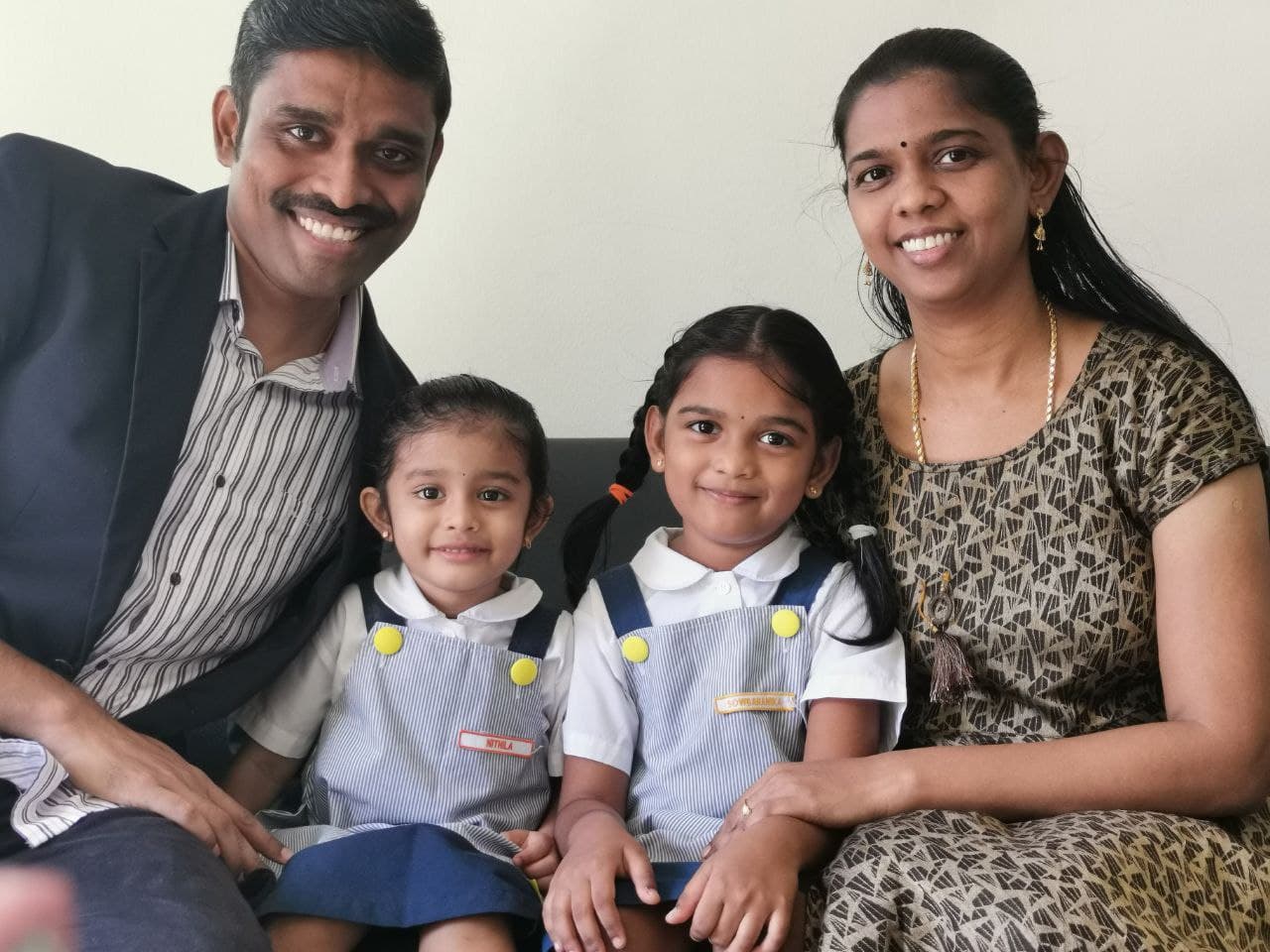 Dear Mrs Chua and the Clementi Woods Kindergarten teachers and Staff,
As Rashana's parents, we would like to thank the school for nurturing Rashana with an excellent preschool education. Not only she has flourished academically, the school's focus on moral studies, arts, music, structured playtime, self-confidence boosting 'show and tell' sessions, emphasis on reading, hygiene education were just incredible to witness. We know we made the right choice in choosing CWK for her preschool and proud that her younger brother is also attending CWK.
Especially during these trying COVID times, the school has gone above and beyond in making sure the children were continually engaged. While keeping the children and staff's safety as the top priority, the school still make sure to calm parents down and encourage students to return to school when allowed.
When HBL was needed, it was very well organised and very engaging for the students. There was a good mix of subjects covered and adequate books provided. Even though this was a new format of teaching, we really must commend the staff for taking on the HBL challenge successfully.
During Rashana's first year at CWK (N2 Hope), we were allowed to volunteer as parents. During these events, it was clear to us how much preparation was needed for every event the school organises. It was heartening to see that the school organised reading classes by parent volunteers for needy students at no extra charge. The school definitely practices service.
Overall, my husband and I are very thankful for everything the school has taught Rashana. She will definitely miss the warmth and comfort of her first school.

Parents of Rashana Ramanan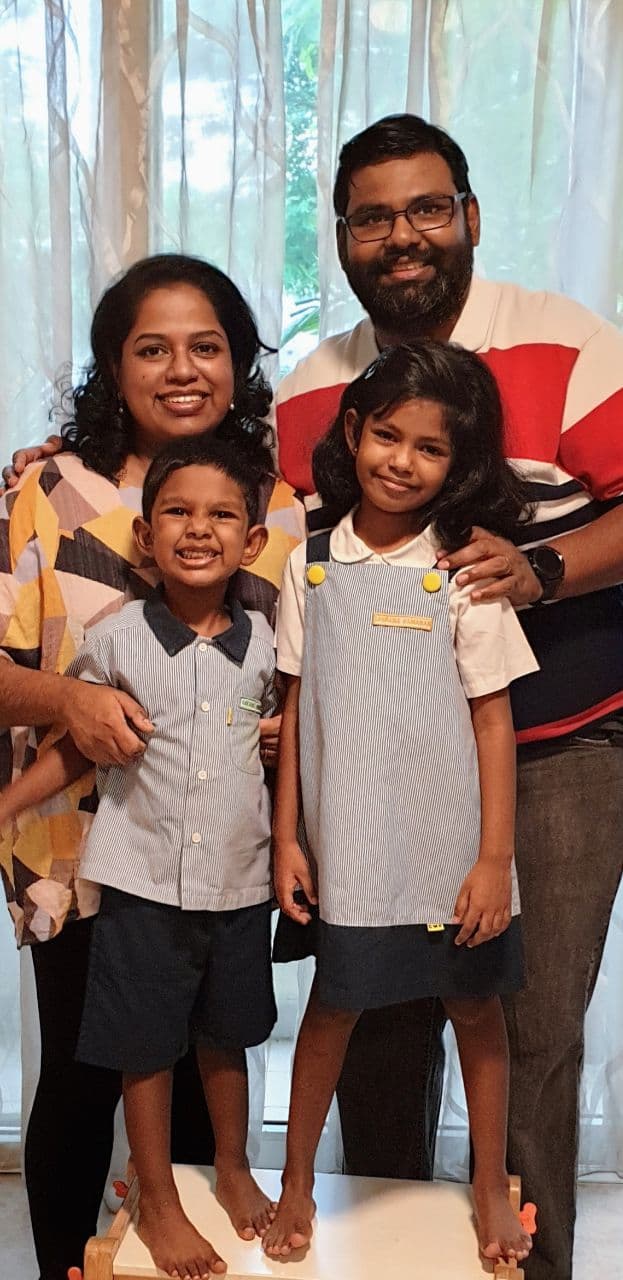 "Clementi Woods Kindergarten provided a very warm and nurturing preschool environment for Tristan to learn and grow. The teachers and staff are very caring and never fail to greet the students with a smile on their faces. They also work very hard to create engaging lessons for the students. Tristan will definitely miss the school when he graduates this year. Thank you for all the love and care given to him! we truly appreciate your efforts."
Parents of Tristan Matthias Chan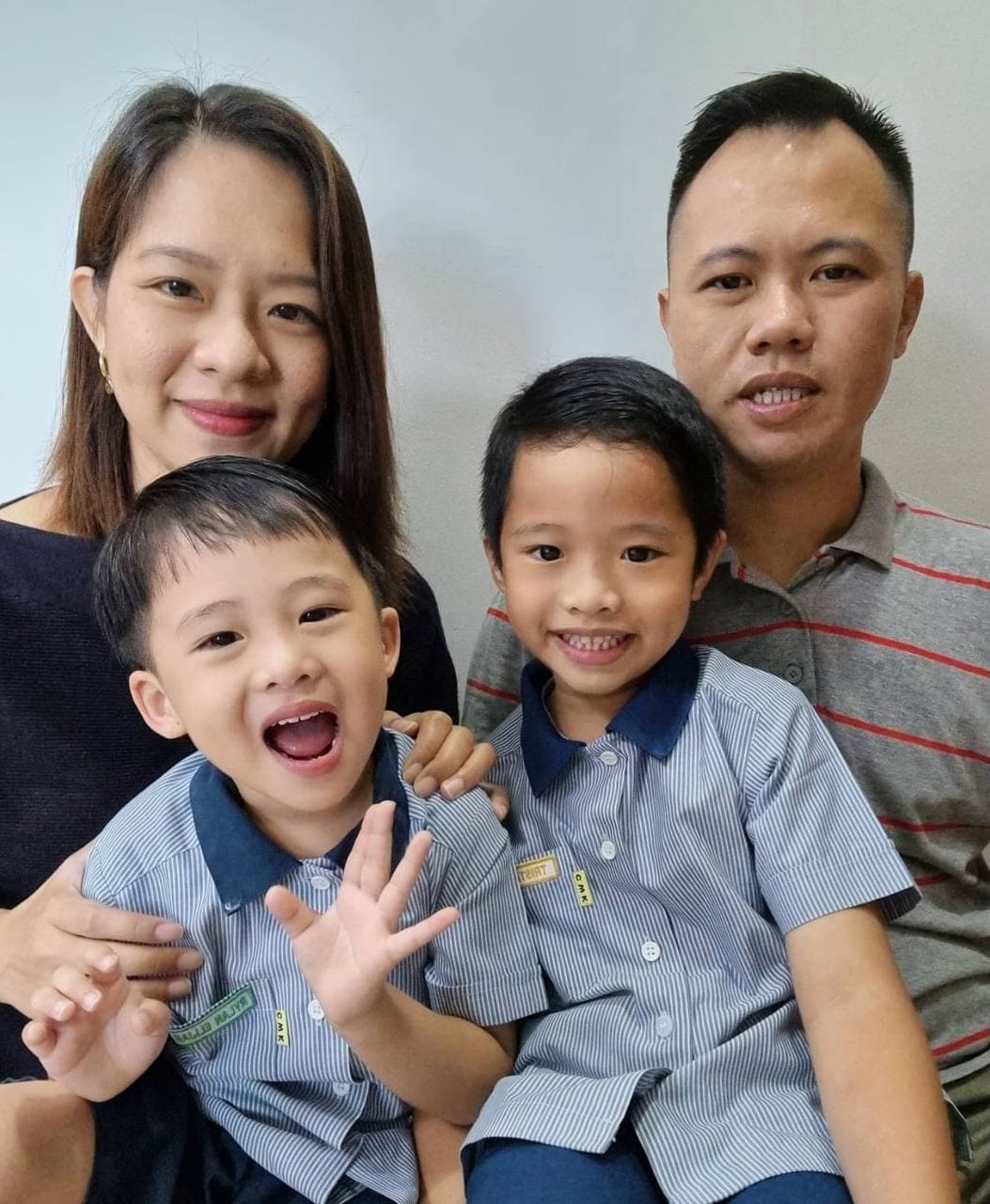 "Thank you so much for all the support, care and understanding shown to Joel all these years despite him being a special need child (mild ASD). Joel enjoys his school, his teachers and classmates. He always look forward to go to school. The school have helped him grow in understanding of the world around him, in being more independent and the value of friendship and caring for others. He will surely miss the school, teachers and friends."
Parents of Joel Lee Chan Yin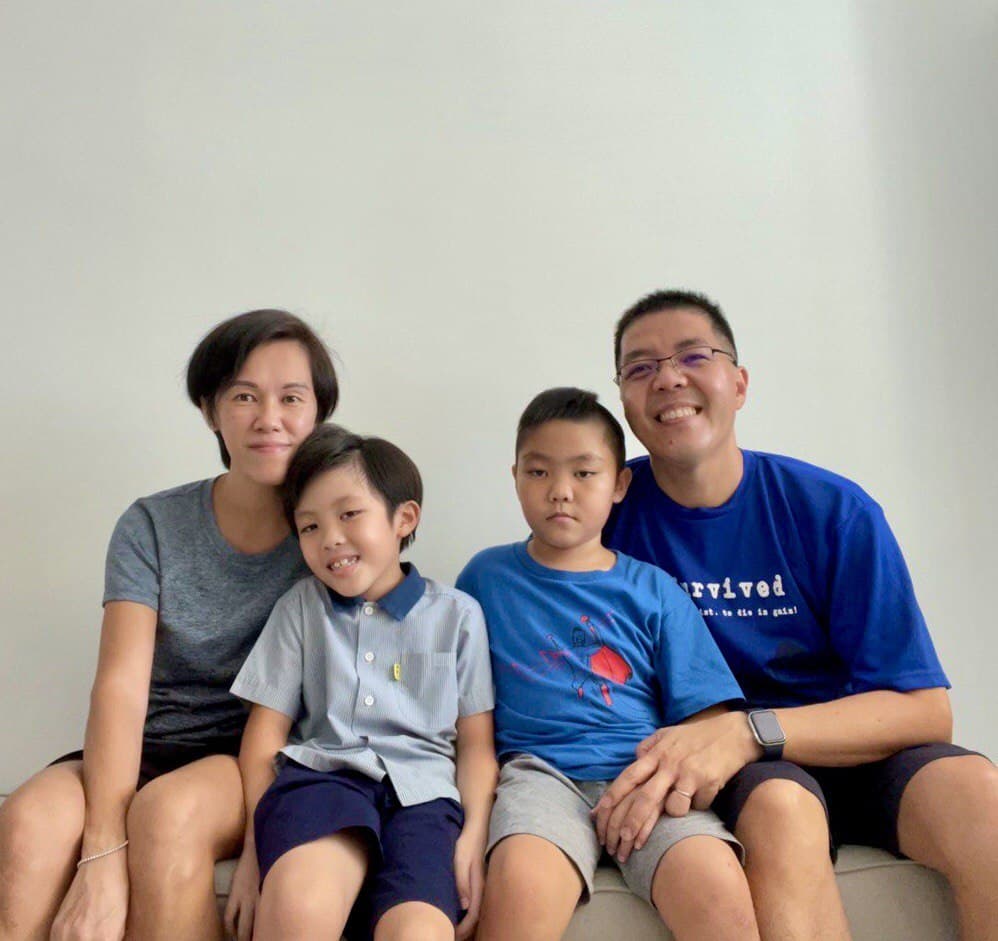 "Emma joined CWK in N2 (term 2) and she has loved the school's programme ever since. She is always very excited about going to school and telling me about her day. Emma has also grown closer to Jesus and it warms my heart each time she comes back and sings the songs that were taught during assembly or recites the Bible verses. I want to thank the CWK teachers and Mrs Christina for helping her to settle in. I can see she has grown in confidence and empathy, love and maturity, especially with how she watches out for her sister. Thank you CWK teachers for your dedication and love towards nurturing Emma holistically."
Parents of Emma Tan Shi-En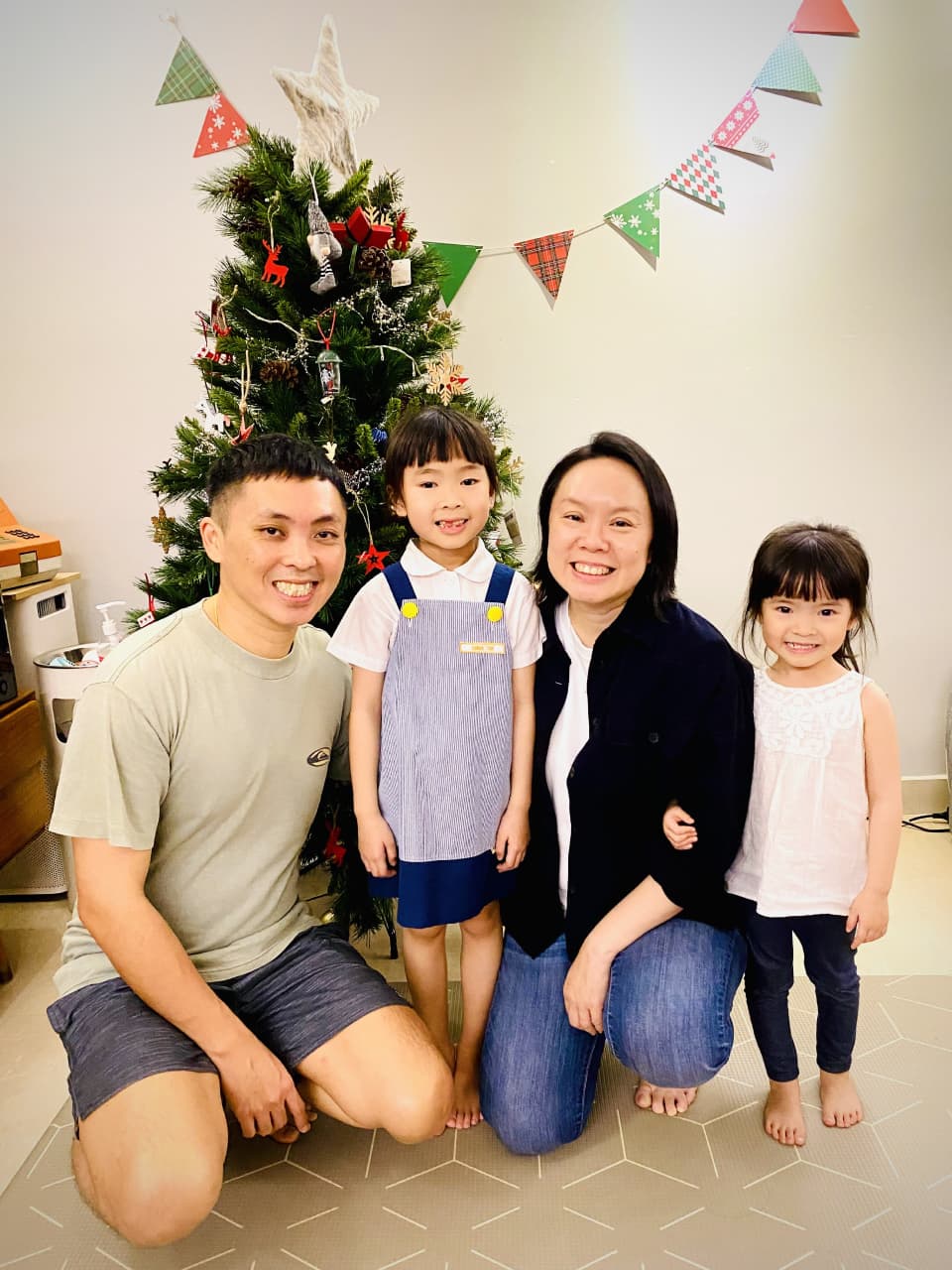 Dear Clementi Woods Kindergarten
To: Principal, Teachers & Staff Team
Thank you for all the hardwork in supporting my son, Nathaniel, as he develops. Your patience and commitment to supporting my child has meant a lot to him and our family. Thank you for all guidance and support, our son has developed into a confident and capable child. Nathaniel comes home everyday telling us many stories about his teachers, friends and how fun it is to be in the school!
"Thank you for going above and beyond!"
Stay safe everyone and God bless us all.
Parents of Nathaniel Goh Fei Ern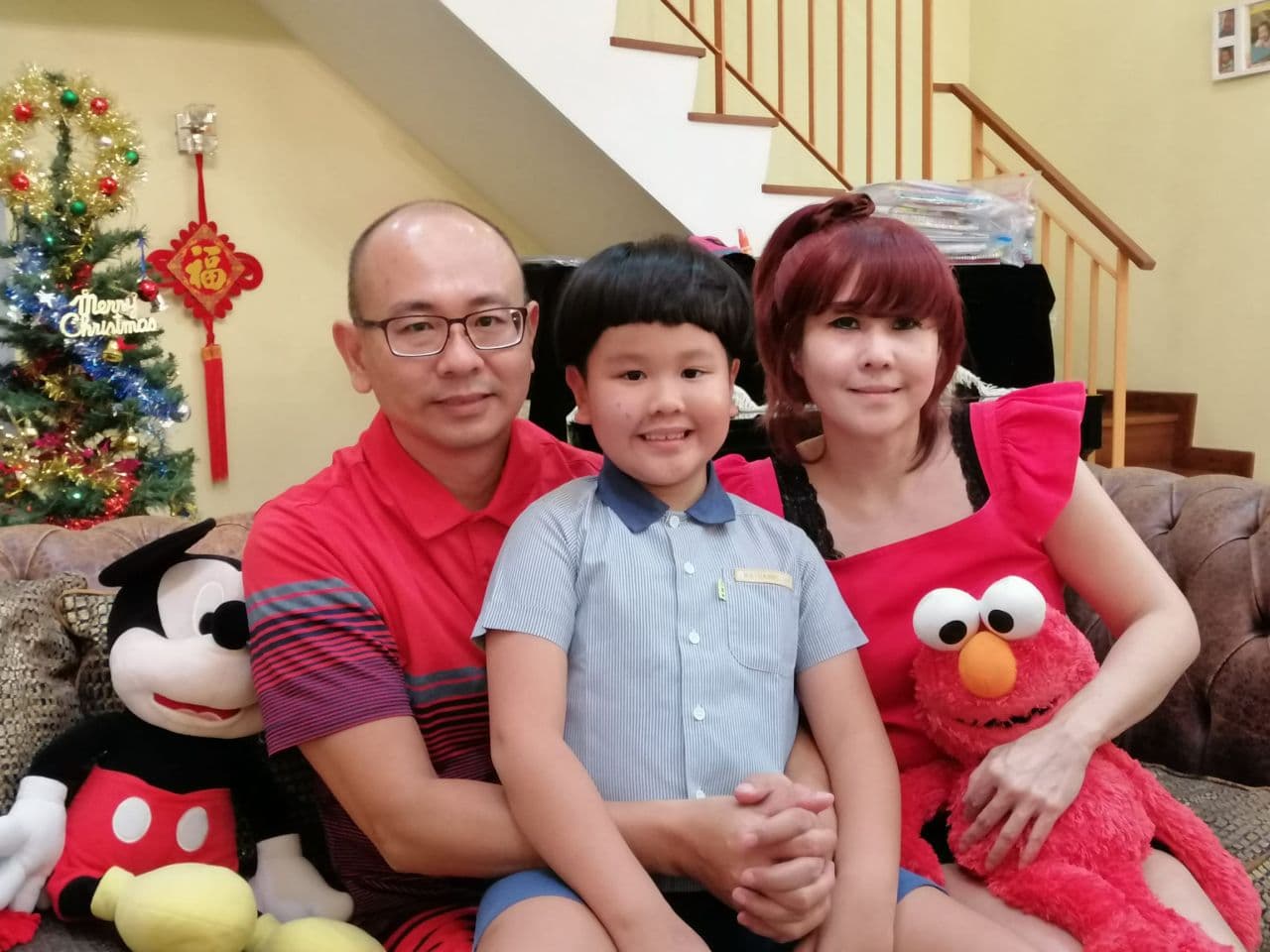 "Thank you so much for taking good care of Allen since 2019. He grew up as an intelligent, kind and obedient child. Thanks to 'Show & Tell' sessions, he became more confident to speak in front of audiences. In our perspective, CWK is a holistic learning platform. We are so happy and grateful to be a part of CWK community."
Parents of Antovarun Allen Gerard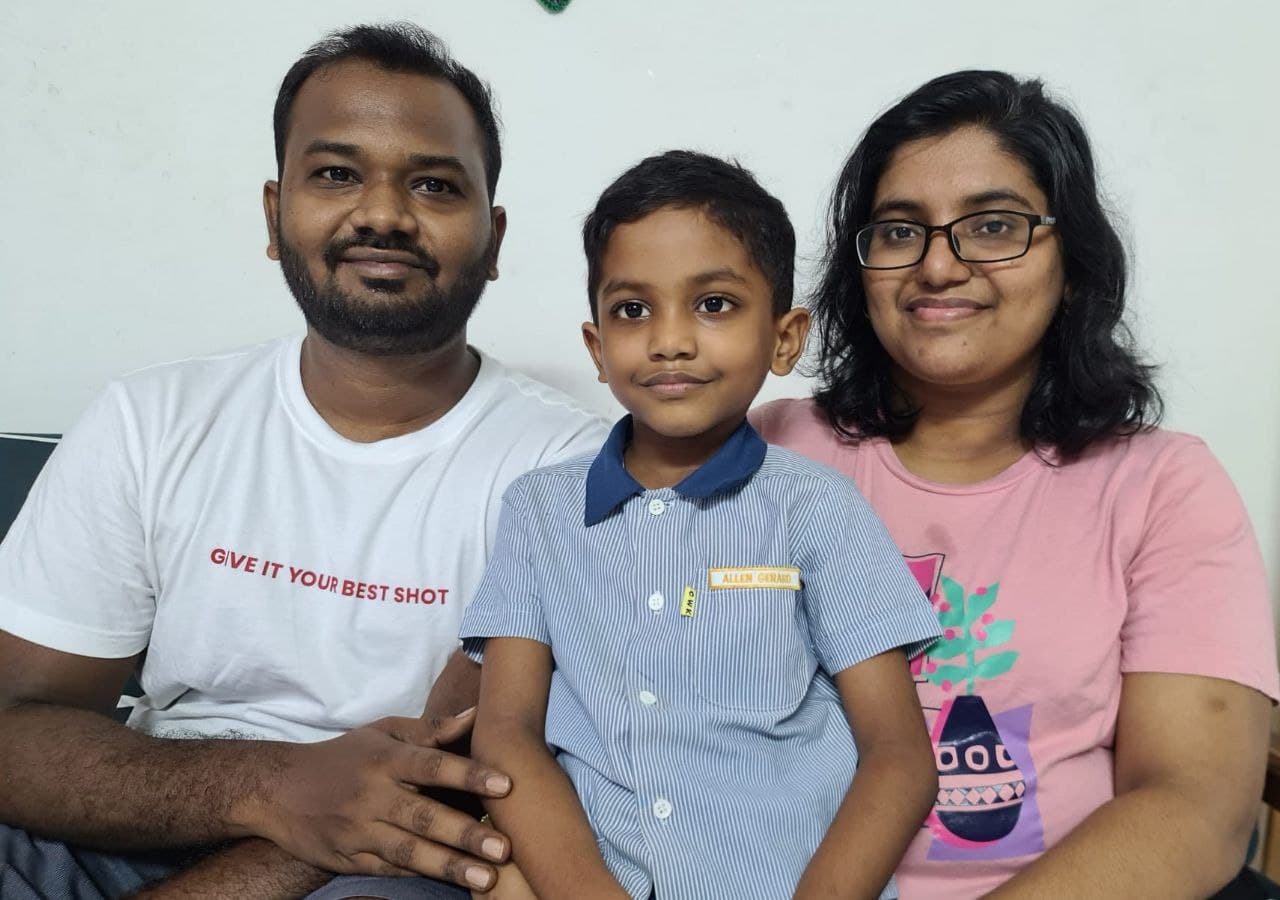 "We are thankful for how God has blessed CWK with wonderful teachers and staff. Through the years, Esther has grown to be a confident and joyful learner through the many creative and fun lessons. She really looks forward to going to school each day!!
The teachers create an orderly environment for the children and this gives them a good foundation for the classroom discipline and behaviour when they enter primary school. I believe the teachers are also firm and loving in instilling this discipline.
Most of all, I am thankful for CWK creating an environment for the children to know God. For Esther, singing praises, memorising verses and bible stories have become the norm that can be easily reinforced at home. Thank you all for making CWK a special and wonderful place for educating young hearts and minds for the Lord. God bless all of you."
Parents of Liao Rui'En Esther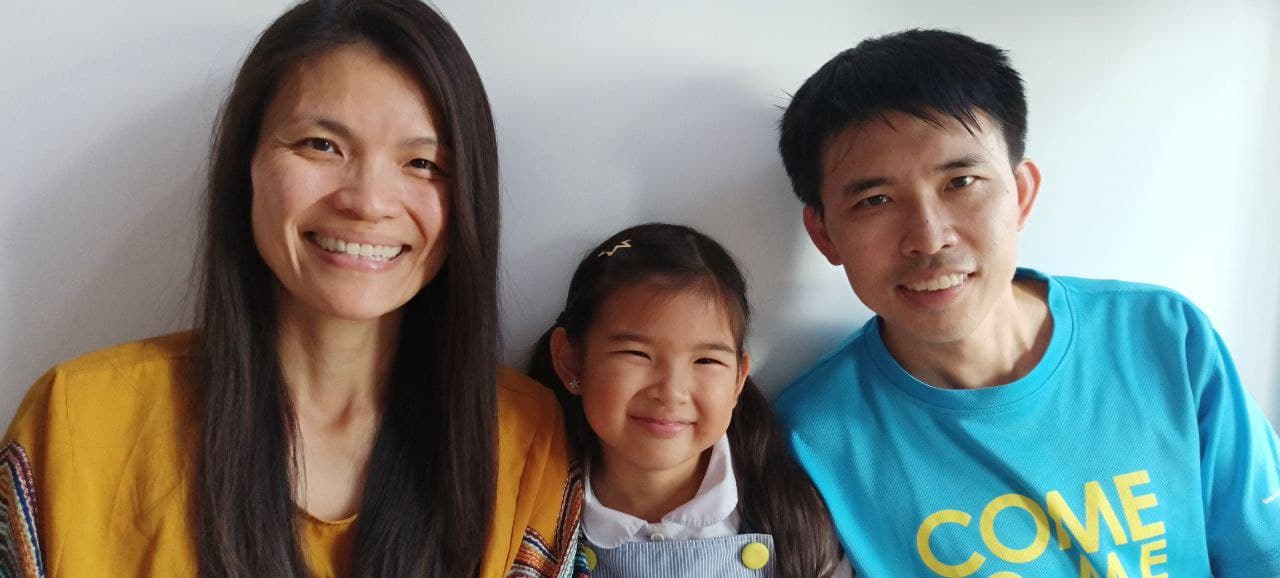 "As parents of Aisha Shuja, we feel blessed that our child did one of the earliest stage of her learning in the conducive environment of Clementi Woods Kindergarten. We thank her teachers for taking such a good care of her through their love and passion and nurturing her so well. Thank you"
Parents of Aisha Shuja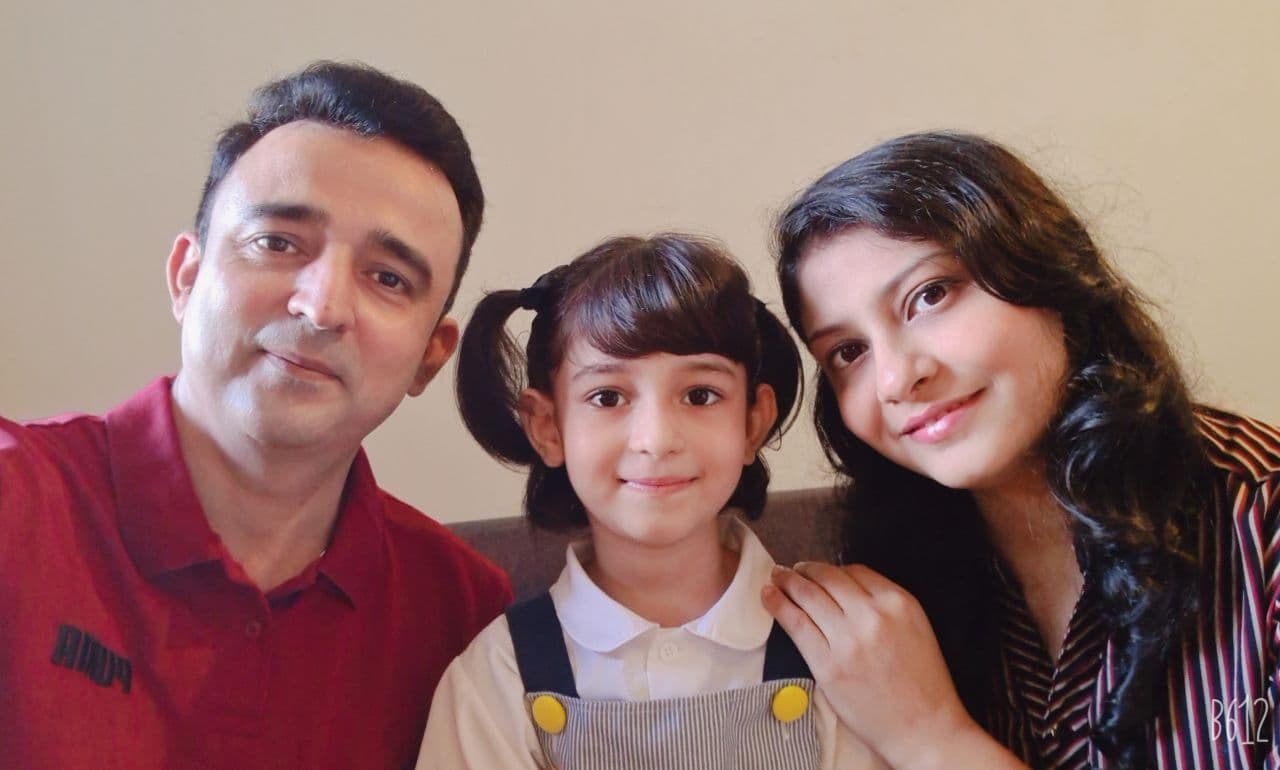 "A big thank you to all the staff and teachers of Clementi Woods Kindergarten who are very nurturing and showing genuine love to all the children. I still remember the first day of school (N1) for Isaac where he was playing with his snack and fell off the chair. 4 years passed by so quickly and never a single day that Isaac mentioned that he didn't want to go to school. He always looking forward to go to school. and enjoying the classes and morning assemblies with Mrs Christina.
Thank you Mrs Ruth, Mrs Debbie, Mrs Tay and all the teachers and aunties for making CWK a second home for the children."

Parents of Chong Jia Hao Isaac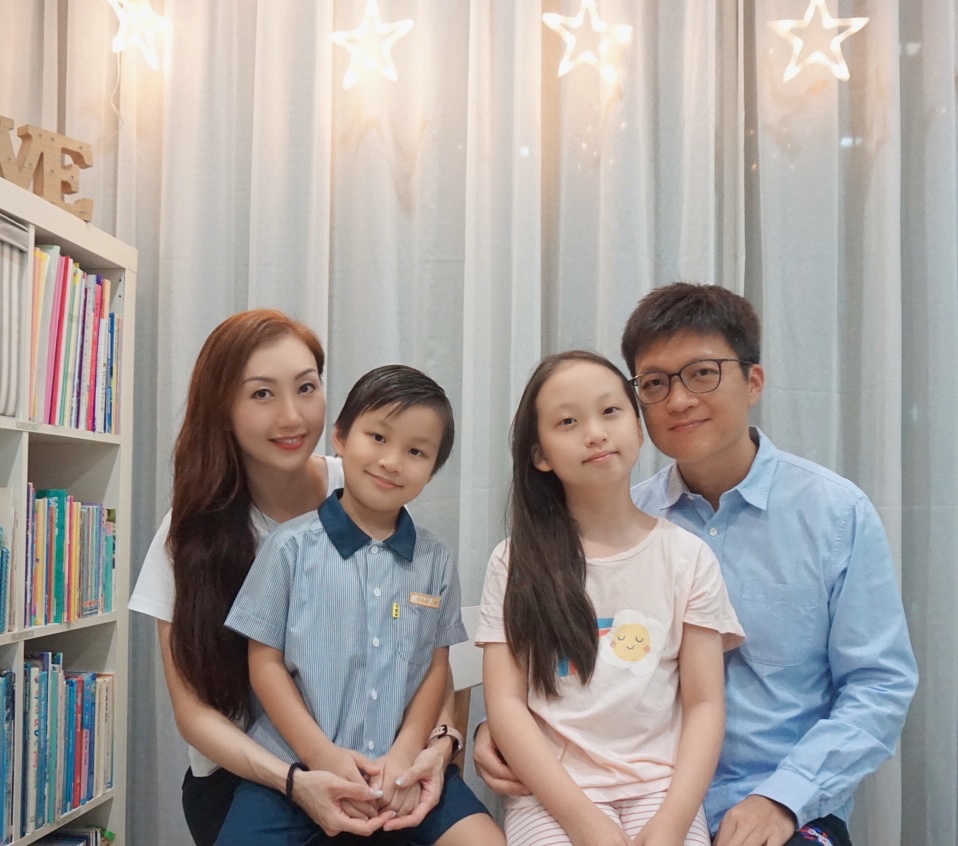 "I am grateful to the teachers and staff of CWK for taking care and nurturing my son for the past 4 years. The wonderful learning environment at the school has helped him to grow up as an independent, confident, caring individual who values team spirits, institutional discipline and the instructions from teachers. The CWK journey has indeed been a significant impact during his foundational years."
Parents of Mahargo Mukherjee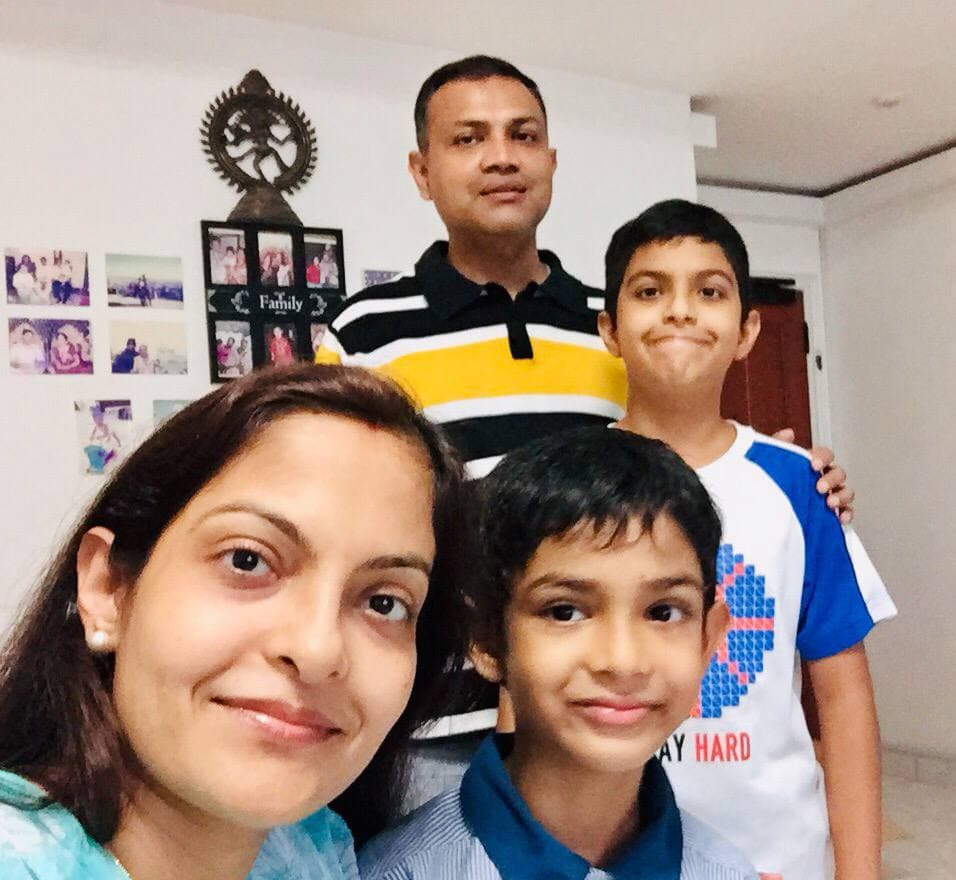 "CWK teachers and school leaders have built a foundation for Sueanne in bilingual learning and provided a safe learning environment for her and nurturing her holistically. Social interactions with teachers, staff and friends in school, enables her to learn how to communicate, to share, to show empathy and compassion to others. Sueanne is now a more confident girl who takes responsibility of her work. Most importantly, Sueanne is being brought closer to God. It's a blessing to study in CWK! God bless!"
Parents of Sueanne Tay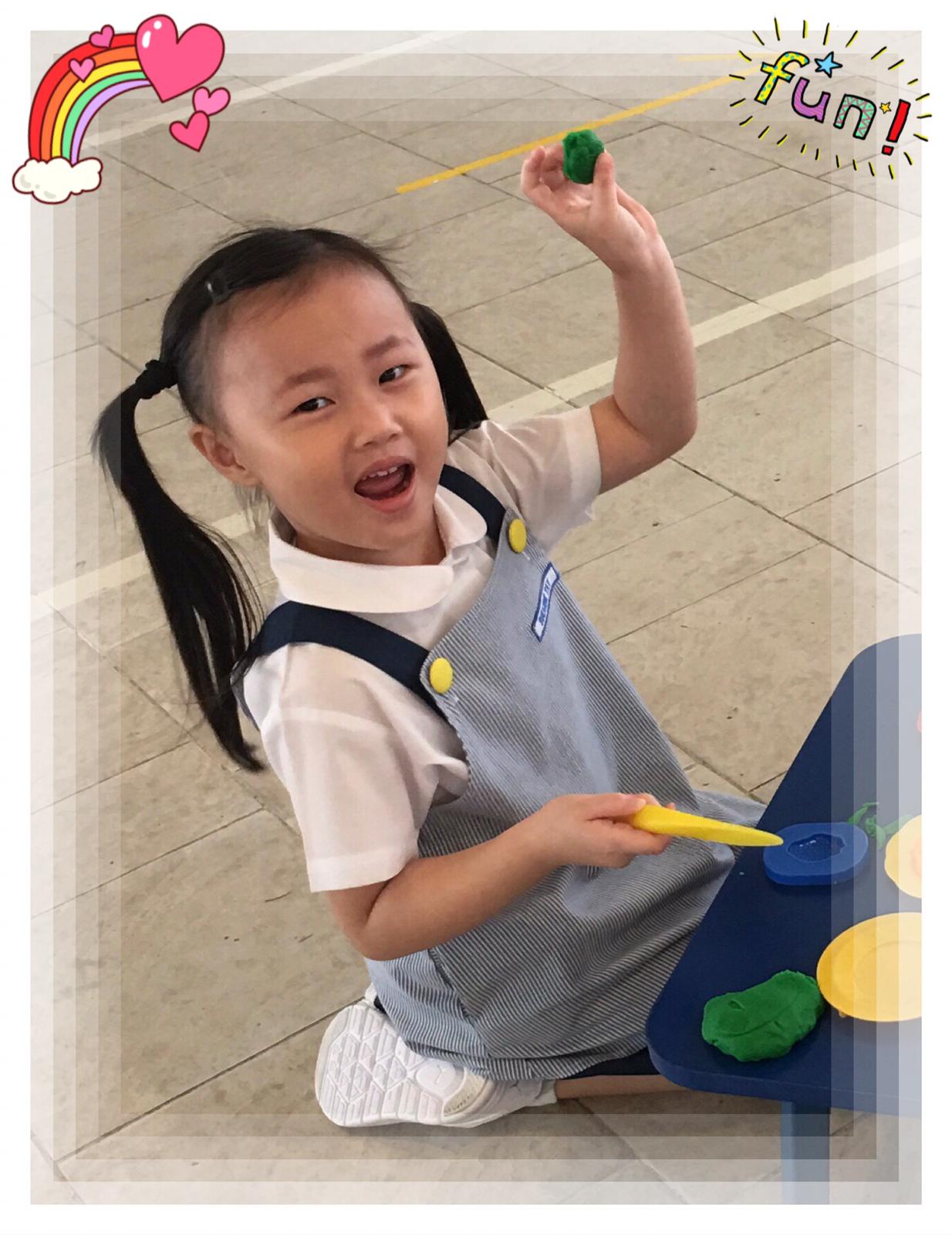 "Before joining CWK, Angeline was a reserved and sensitive child, and shy to express herself. After attending several months of class, she was able to communicate very well in both Chinese and English. She looks forward to school everyday and becomes a happy and confident kid. CWK's academic curriculum is far superior to any. It has more than prepared Angeline for the Primary 1 curriculum in all subjects, especially Chinese. It has been an enriching and wonderful learning journey with the dedicated teachers here. They genuinely love the children and their patient is unwavering. Thanks for loving and guiding Angeline into a responsible and respectful child. Overall the school is really good learning ground for her."
Parents of Loo Yu Zhen, Angeline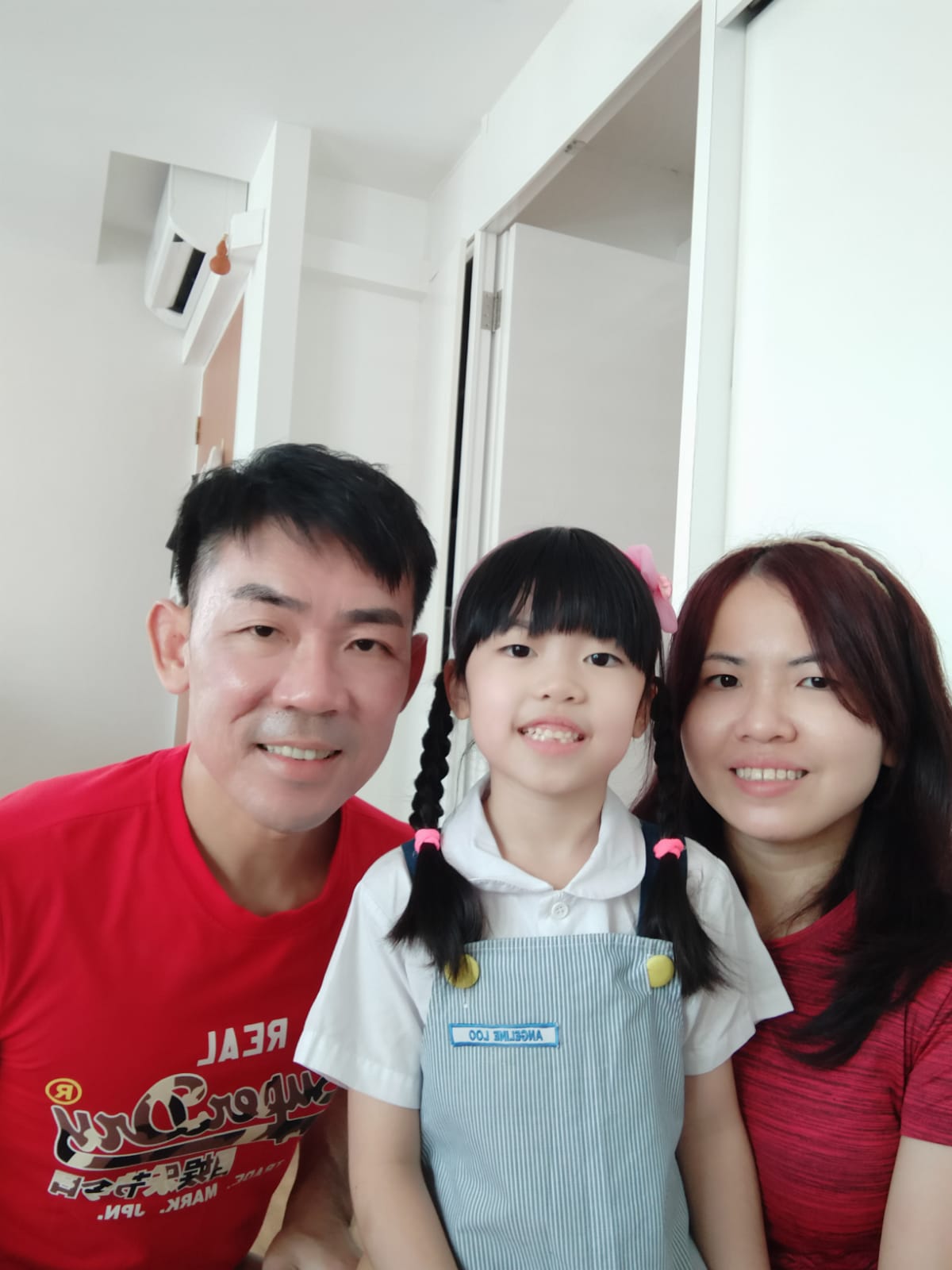 "First of all, we would like to thank Mrs. Ruth Chua for her great leadership and her ability to run CWK so well. To all the teachers who had taught Joseph and to the aunties whose lives have crossed path with Joseph in CWK, we are deeply grateful to you all for pouring out your love to the children and it is the love that create the nurturing and safe environment for the children especially Joseph to flourish, thrive and shine so well through his growing years. Thank you for pointing our God Father and Jesus to the children and being such good examples of God's love through your daily actions and care shown to the children – from smiling brightly at the school entrance when receiving the children, singing songs happily during the assembly, teaching them with patience during classtime to happily saying seeing them again the next day during dismissal time and many more….
Thank you so much for the amazing teaching curriculum and thank you to all the teachers for executing the teaching materials so well. All your collective efforts and good works have been confirmed when Joseph comes home everyday from school and share about how much he loves to go to school and the new things he has learned and most importantly, how much God Jesus loves him (special thanks for Mrs. Christina for showing him how much God loves him). It is this teaching of God Jesus that set CWK apart from the normal kindergarten.
Special thanks to Teacher Lydia and 蔡老师 for all the efforts that they have put in to get the children ready for Primary 1. Joseph has learned a lot through their teaching and we are very pleased that Joseph will come home almost everyday to share with us the current affairs in Singapore and around the world that Teacher Lydia and 蔡老师 had taught him in school. Learning about the current affairs has helped Joseph to develop his critical thinking, the ability to examine global issues critically and his resilience as today's world is more interconnected than ever before. Thank you so much to Teacher Lydia and 蔡老师 for being so patience and caring towards Joseph.
We are deeply indebted to the teachers in school for making the efforts and imparting their knowledge and love to Joseph. We are very sure that CWK will always have a special place in Joseph's heart and so will it be in our hearts too. From the bottom of our hearts, thank you so much for this beautiful and amazing journey and kudos to everyone in CWK who put in their efforts to make CWK such a special place. CWK rocks!"
Parents of Yeo Chin Woo, Joseph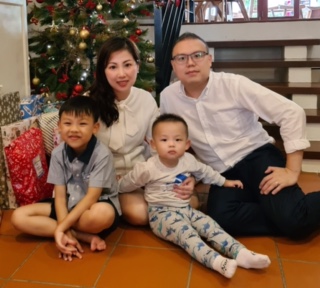 "Ginnis has grown to be a very independent child. She enjoys every minute she spent in school. She has progress in all areas. CWK has prepared my child very well for her journey in primary school. I always believe that a child will progress well when they are in a happy, positive environment with dedicated teachers. This is what I see in CWK. Thank you so much!"
Parents of Ginnis Huang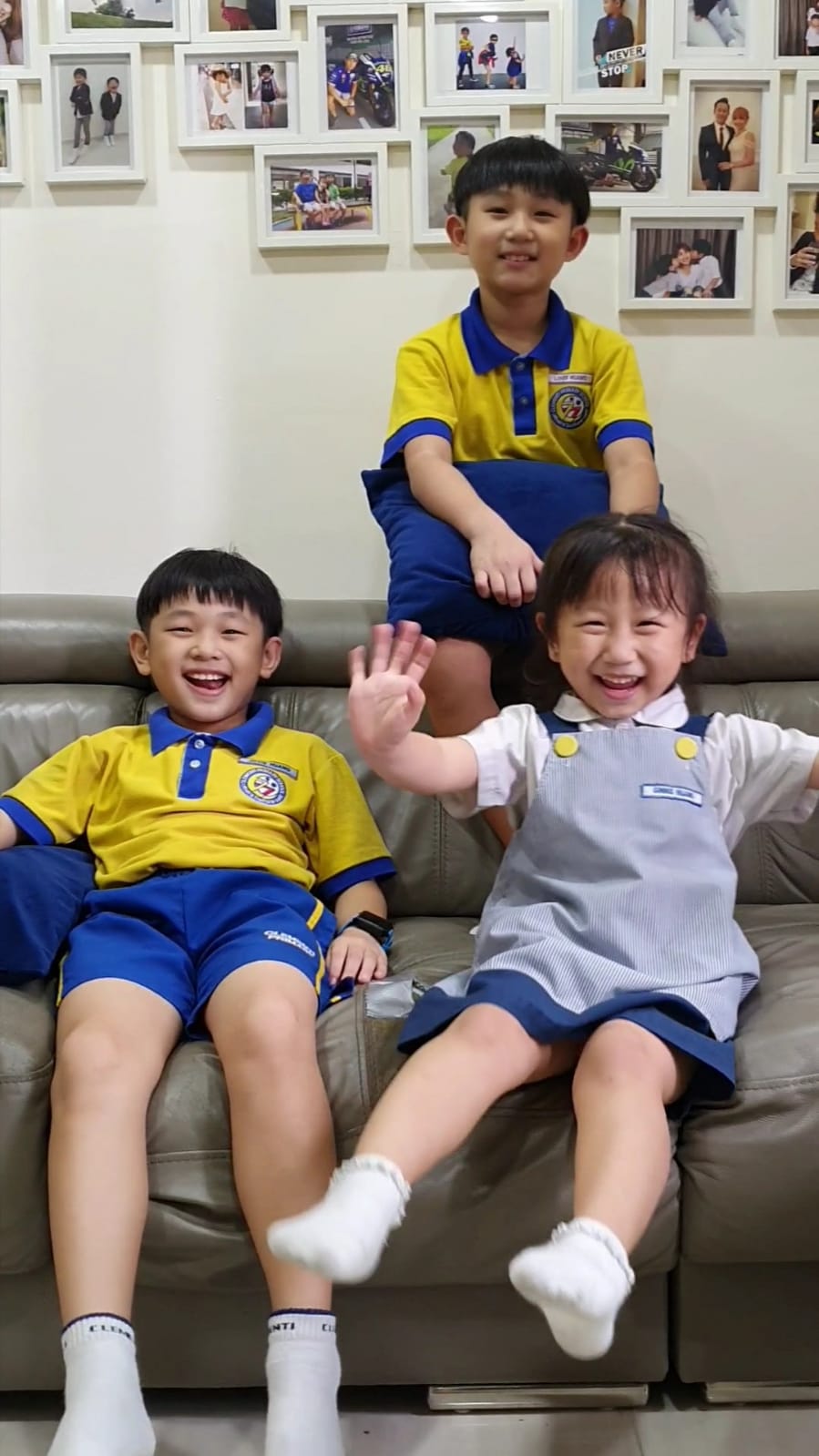 "Clementi Woods Kindergarten provides extremely excellent education to the children and gives an abundance of general knowledge. The school also prepares the kids to go on to Primary One which is a new chapter for them. Whenever my child comes homes, he would relate clearly what was taught at school by the wonderful, kind, caring teachers which is the most important. We are indeed impressed by the hard work of the teachers and their great effort. Well-done teachers, principal, admins and helpers!"
Parents of Julien Khor Pin Fu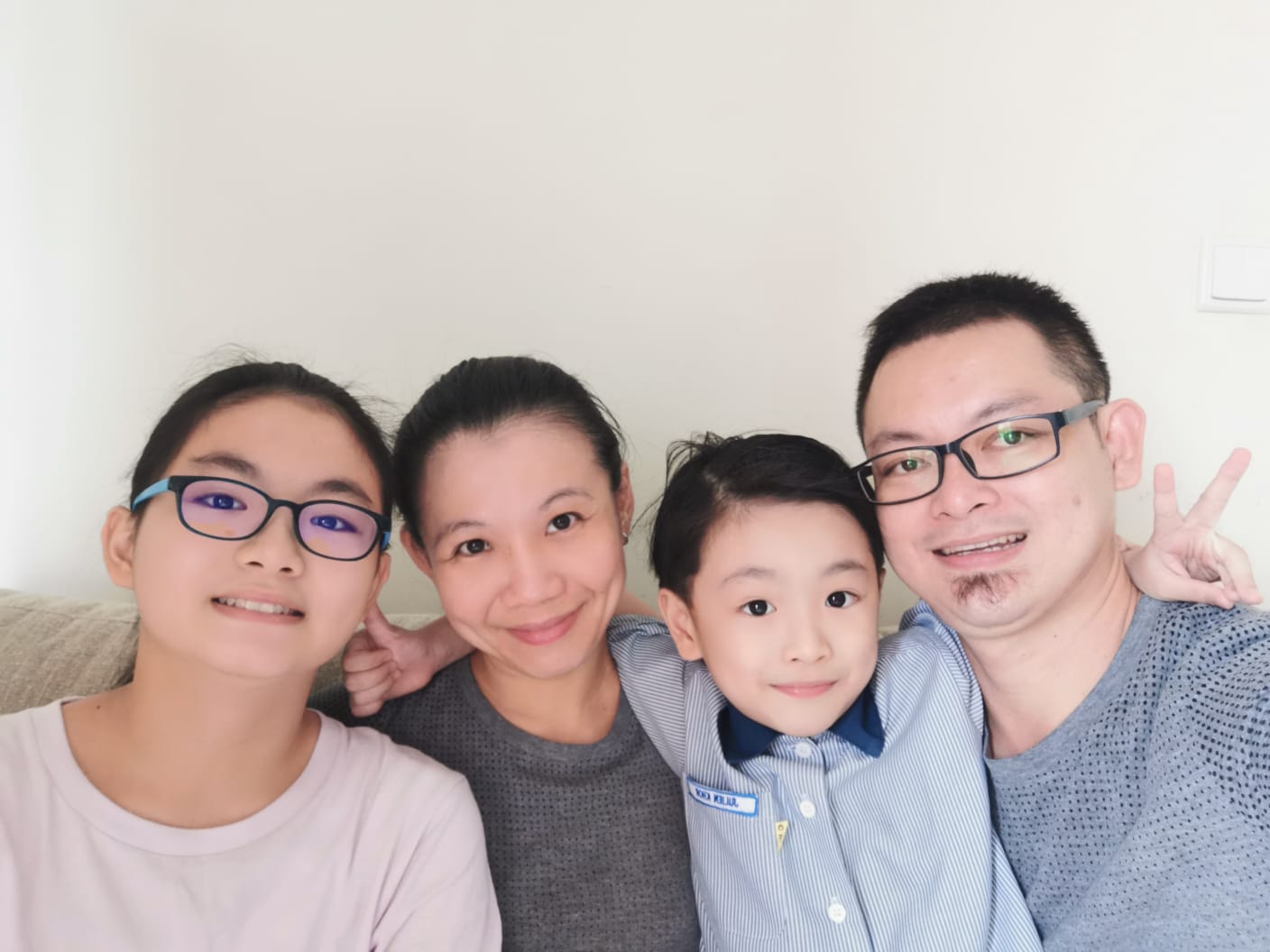 "CWK has been a great choice! Jerald did not take well to another kindergarten earlier on but was comfortable with CWK's environment from an open house session. I recall the teachers being very caring when he entered in N2 and needed a lot of reassurance to get used to school in general. We have also seen how CWK develops the intellect, physical abilities and spiritual growth of Jerald over the past 3 years. We love how he is able to quote bible verses, sing Christian songs and wants to repeat the activities he learned in school at home. He has really enjoyed the CWK environment and teachers; we are truly grateful and thankful for that. Thank God for all of you and thank you all for all that you do to develop the children!"
Parents of Jerald Cephas Toh Yan-An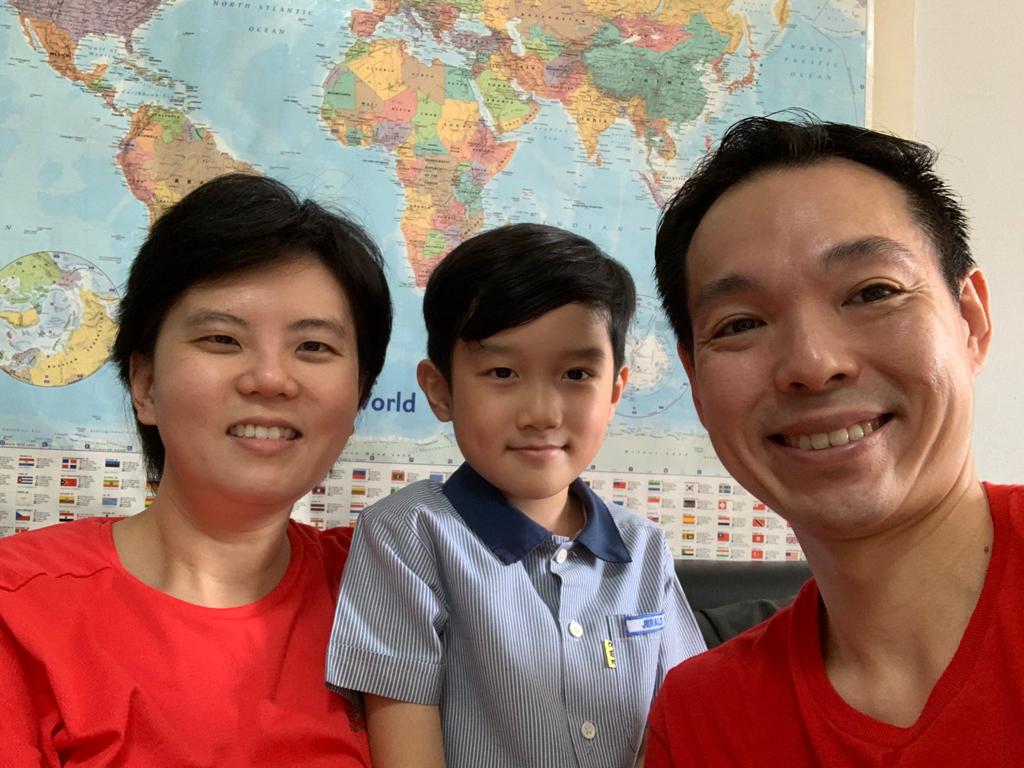 "Back in 2018, when I was not sure if Jadyn was ready for school, Mrs. Chua kindly let her "try out" school for a week in CWK. That started her preschool journey in CWK where she enjoys going each day. It has provided ample positive experiences to develop Jadyn holistically. The academic rigour is also just right to prepare her well for primary school. I especially appreciative the efforts of Mrs. Christina and the teachers for laying a good biblical foundation in Jadyn's life. It is a joy to see / hear her reciting memory verses and singing worship songs learned from school. A big thank you for Mrs. Chua and all the teachers and staff for the fond memories of CWK that Jadyn will bring with her as she graduates."

Parents of Jadyn Chia
"We can still vividly remember Odelia's first day of school at CWK fifteen months ago. As a little girl, she was anxious yet excited but as parents, we were worried because we were unsure if she could adapt since she was a transferred student. Days passed and every time we asked her how her day was at school, she never fails to be gleamed with joy and proclaimed: "I love school!"
We found comfort knowing that Odelia has great friends and most importantly marvelous teachers at school. She is always sharing about how lovely her teachers were and the wonderful laughter with friends. These will be beautiful and lasting memories for Odelia.
Thanks for all the care, concern, love and support given to Odelia in her growing years. We could not have asked for more. But all things must come to an end, so as Odelia spring forth into her next chapter in life, I am very sure she will always remember CWK and all the teachers and friends whom have loved her unconditionally.
Lastly, we want to bless all the teachers in CWK with wisdom and strength to continue doing the great work you are doing – nurturing the generations of our future to be God fearing and loving. Thank you."
Parents of Odelia Yeo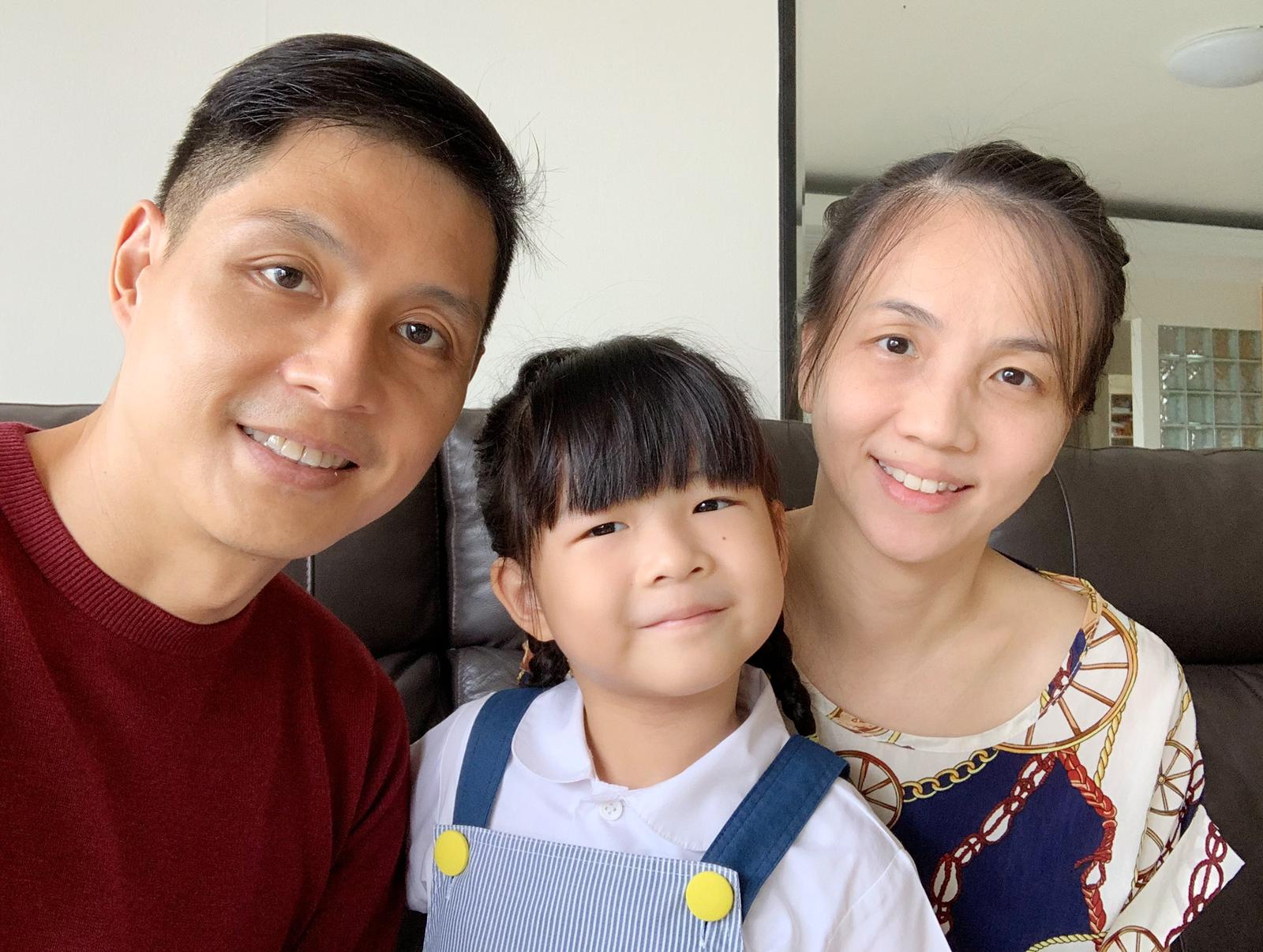 "My daughter loves school, enjoys every day and looks up to her teacher. I am very happy for my child. She is well looked after in school and learns a lot of things progressing every day. Thanks to all the teachers, teaching assistant and staff (office, kitchen, housekeeping). All the staff are very approachable. The most beautiful thing she learned from school is the value of kindness. Thank you for molding them in great human beings."
Parents of Aarya Gadekar
"Our youngest is graduating from CWK this year, and it's a bitter-sweet farewell for us. All our three children enjoyed attending CWK and adore the teachers. Here, they were nurtured in His word, exposed to hands-on activities, taught a good foundation in prep for primary school, and gathered many beautiful memories. Thank you, Mrs. Chua, and the excellent team of teachers, who always love beyond measure and give more than their best to our children. We love you!"
Parents of Alistair Quah
"Clementi Woods Kindergarten has never failed to incorporate Jesus into the daily school curriculum. This year, the various Themes from Plants / Flowers, Reptiles & Amphibians, Sea Creature to Natural World, these have definitely increase Nathan's knowledge and interest, but most of all, pointing Nathan to Jesus, the God of all beautiful creation! Thank you to all teachers and Principal, and the Administrative Staff. Thank you for the continuing effort in teaching Nathan."
Ms Geri Lim
Mother of Nathan Samuel Wu
"I am thankful for loving and patient teachers who firmly taught her what is right without diminishing her self-esteem as an individual. They were able to draw out the best in her over time. I am thankful the right values taught in school could be easily reinforced at home and vice versa. The bible teaching and worship songs helped too. Curriculum wise, I think CWK has helped her to be Primary 1 ready too"
Ms Elizabeth Liao
Mother of Pauline Liew

Clementi Woods Kindergarten has instilled strong Christian teachings and values in our child. This is one of the main reasons we transferred our child from My First Skool when he was three years old. Unlike other childcare centres, Davian was actually happy and excited to attend school at CWK. I strongly believe this is all due to the sincerity and love of the teachers and caregivers at CWK. Over the years, I am so amazed at the amount of things CWK taught my son in just 3 hours daily during school terms. My husband and I are truly grateful and thankful to everyone at CWK for nurturing and loving our son for the past 4 years. Thank you!
Mr & Mrs Lim
Parent of Davian Lim
CWK is a kindergarten I would strongly recommend to parents who wish for their children to love attending school, because my kids (all 3) loved it! They love the pre-assembly activities, the praise & worship session, and they listen attentively in class. My kids often share about their teachers in an adoring manner – they can feel the genuine love and care the CWK teachers show. What better way than to be taught in His ways from a tender age? We love CWK!!!
Ms Charmine Chan
Mother of Alexander Quah
First and foremost, both my husband and I would like to express our heartfelt thanks to Clementi Woods Kindergarten's team of educational warriors for their commitment and love towards the little children in school. Adrielle has benefited greatly from the rich and well-executed program designed by the school. She has enjoyed her kindergarten days and is now well poised to transition to the next phase of her educational journey. The portal, Qoqolo, is fantastic as it keeps me updated on her progress and interaction in class. Keep up the good work, teachers!
Ms Candis Yeo
Mother of Adrielle Ang
We are thankful that we have enrolled Josiah into Clementi Woods Kindergarten as the school has helped reinforced our family's Christians values with their morning worship, memory verses, bible story-telling and devotion. I think that CWK has provided a safe environment for the children to learn. Apart from having fun, the curriculum planned by the school is very enriching and it helps to prepare my child for Primary 1. In addition, with the optional enrichment classed offered by the school, it was not necessary for me to send my child for external enrichment classes. We sincerely thank the team of teachers that has helped Josiah to develop well over the past four years.
It is indeed a school that stay true to their motto of: "Train up a child in the way he should go, even when he is old he will not depart from it." Proverbs 22:6
Mr & Mrs Wong
Parents of Joseph Wong
The teachers had done a great job nurturing and guiding the kids in God's ways. Academic wise, believe the kids will be ready to take on P1 academic (given the learning platform they were exposed to at CWK). Also, CWK has provided a good platform in involving parents in the early school years (be it through participation of events / guest speaking.) Thank you teachers, staff and Mrs Ruth Chua! We appreciate all of you!
Mr & Mrs Chee
Parents of Hope-Noelle Chee
Quinn has spent a good 4 years at CWK and I am truly thankful to the teachers and principal these years. She has learnt to pick up good soft skills in school such as communication and leadership skills. She has improved in her way of interacting and engaging us and also take lead in certain things such as activities in class. Most importantly, she has improved a lot in her social networking skills, mingling and being with her friends / classmates makes her more willing to open up. Of course, she has picked up academically well during these 4 years. Truly thank the school!
Ms Linda Lim
Mother of Quinn Aw
Thank you for providing such a supportive Christian environment for Clarissa. It's been an incredible 4 years at CWK. I have seen her grow in God's words and understanding that I could have never done at home. The principal and teachers are all very caring and going to school feels like a second home for Clarissa. Thank you to the office admin staff, Mrs Tay and Mrs Ong who are always ever ready to help and advice and especially for knowing Clarissa by name. You have been such a blessing to my family. Thank you for giving Alyssa and Clarissa such wonderful memories of kindergarten. God bless you all.
Ms Charmine Liew
Mother of Clarissa Liew